Back when I was a kid and I didn't understand intellectual property such as sales & marketing slogans; hence, I never understood why Kellogg's didn't just come right out and have Tony The Tiger say that Frosted Flakes cereal was the tiger in your own tank. I was reminded of this upon sight of this vintage Tony The Tiger stuffed toy.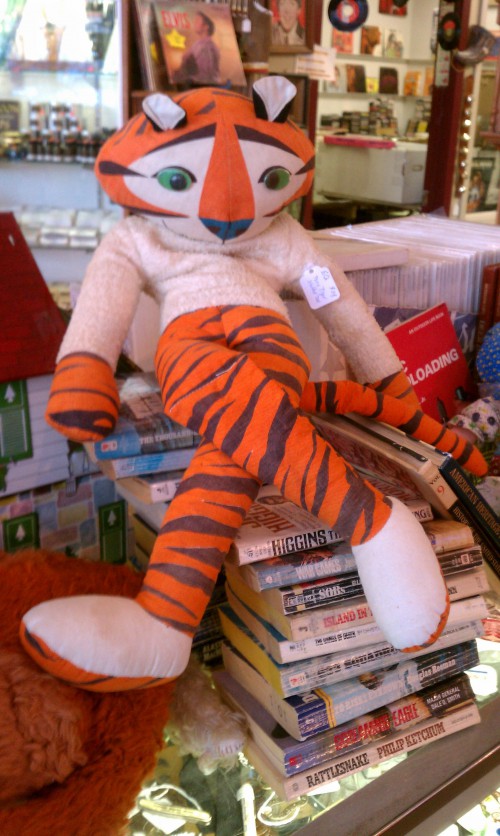 To me, a tiger was a tiger — and really just as cute. (Don't you just love the Exxon tiger on this glass pitcher?)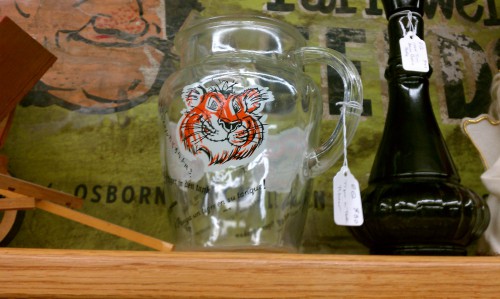 And fuel was fuel, even if cars had less "taste" to worry about.
I sill feel rather the same way today about both tigers and fuel. Even with a better understanding of slogans, marketing, and intellectual property. That knowledge, combined with my usual obsessive streak, has since led to the discovery that it was Kellogg's who first unleashed their tiger (in 1951). Exxon's tiger arrived in 1959. So perhaps it was Exxon executives who ate cereal and felt the connection between breakfast fuel and gasoline for cars.
Both of these item are for sale. I am an antiques dealer, you know. (Also on Facebook.) You may also contact me about them, if you are interested.