In 1885, W. Duke & Sons inserted "sexy" trading cards of actresses in their packages of Duke's Cigarettes. This act is said to have led to Duke's becoming the leading cigarette brand by 1890. Widely heralded as the birth of sex in advertising, i,e. the use of images of women in ads without any connection to the product being sold, these trade cards have led to many a scholastic "sex sells" advertising paper.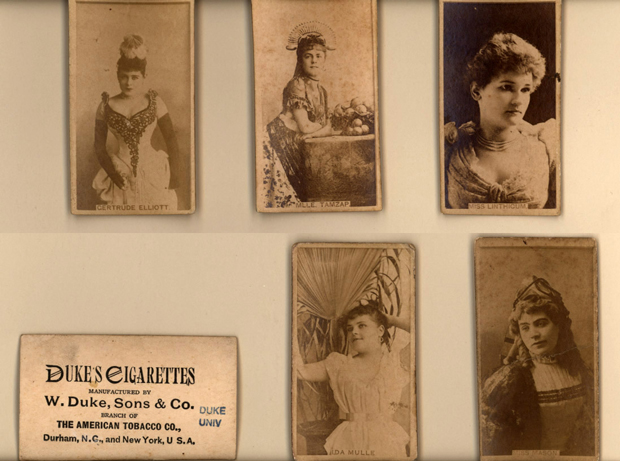 While the photographs of actresses seem rather tame to us today, the photographs on the trading cards were considered "lascivious" by some. Complaints even led to James Buchanan "Buck" Duke being advised, via letter, by his father Washington Duke to cease use of such images "as an inducement to purchase" — for fear the immoral "mode of advertising will be used and greatly streghten [sic, "strengthen"] the arguments against cigarettes in the legislative halls of the States."
Did the use of lascivious ladies on the tobacco trading cards help to make Duke the most popular cigarette brand?
Probably.
But not entirely for the reasons one thinks.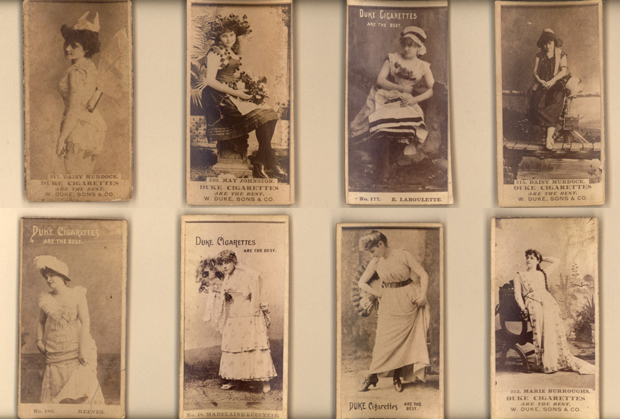 It would be folly to overlook the other factors involved in Duke's success. Such as Buck Duke's ingenious idea to use a small cardboard insert, printed with a series of themed images (ranging from life tips and birds, to flags and Civil War heroes) along with the brand name. These cards were a completely new way of advertising tobacco and cigarettes, and they stiffened both the boxes and cigarette sales. Then too, Duke was the only large tobacco manufacturer to take a chance on the imperfect Bonsack machine – which, once perfected, cut the cost of cigarette manufacturing in half. And there's also the fact that tycoon Buck Duke merged the five largest tobacco companies in America to form the American Tobacco Company in 1890. But even that doesn't give the full picture.
To get a clearer picture, one has to look at the times in fuller context.
By the 1890s, use of female celebrities was already a powerful marketing gimmick. It began by using the more "mature" theatre actresses, those in their 30s and 40s, as spokespersons. Some, such as Julia Marlow, even had products made in their names.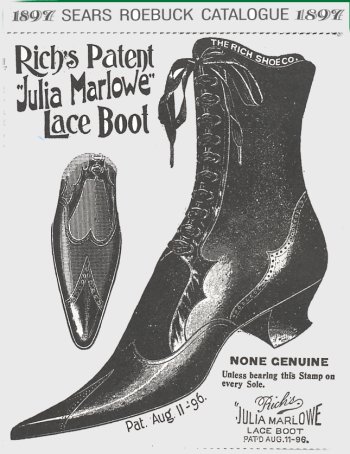 But as opera and motion pictures were deemed more legitimate, younger famous performers were also used to sell — and to sell to women. For in fact, female celebrities were not only beautiful, and so used to motivate everyday men and women to purchase, but everyday women themselves were used to legitimize and make palatable such "unsavory" enterprises as the nickelodeon and motion pictures themselves. (No small surprise then, that women would become the biggest draws in entertainment.) In placing women on trading cards and other advertising pieces, women were also used to make the whole notion of smoking acceptable and even desirable in two ways.
The first, likely, was the use of the iconic American Girl imagery to made smoking — especially the brands using the images — not only the popular thing to do, but the acceptable thing to do. As Bergeret wrote in Vanity Fair (April, 1915):
She [the American Girl] incarnates the spirit of her nation; she is the living ideal, the only adornment of a country that, without her would be a veritable cave of Alberic, a black and smokey dollar-forge. It is true, too, that the United States owe her all they possess of art, of good breeding, of humanity… she is the standard-bearer of American ideas and products over all Europe.
And, in 1889, in Jonathon and His Continent: Rambles Through American Society, Max O'Rell would describe the American Girl as follows:
No matter how much of a butterfly she may be, she never loses sight of the future. She does not say, as she sits musing on marriage: "What kind of man shall I suit?" but "What kind of man shall I choose."
Showing American Girls, however attractive, was less about sex than it was about being appropriate, being the upstanding sort that would marry and carry on in the best American way.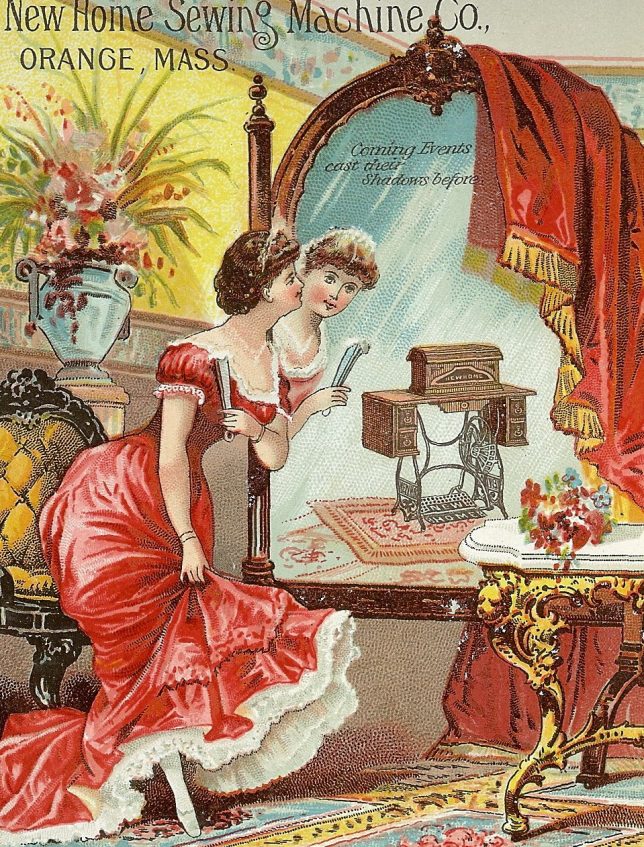 The second path was all about selling directly to women themselves. While not completely culturally acceptable, women were using tobacco and smoking at this time — and even earlier. Corporations no doubt sought to court females directly as consumers for their tobacco products, using female celebrities as they had been with other products for women.
None of this precludes a primal male reaction to the sight of a beautiful woman; lascivious or not, men will be, well, men. And too often women are too quick to call them on it. However, to see all advertisements, tobacco or otherwise, at this time or now, as purely sexual is to underestimate the importance of just how the female form figures into shifts in culture — and, indeed, the historical purchase power of women themselves.
For example, this 1871 packaging for Pearl cigarettes is often called "the earliest known use of sex in advertising." But isn't it at least equally possible it was just using the already classic beauty of the Venus de Milo? "Lascivious" is in the mind of the viewer. Or collector.