This sort of "blogging is dead, especially for business" thinking as shared in Beyond Blogging: 13 Content Marketing Opportunities for Ecommerce by Linda Bustos drives me nuts:
Remember when business blogging was really big? You know, 2007-ish, before Twitter, Facebook, Pinterest and Instagram came and stole all that consumer attention span.

The death of Google Reader may just be one more signal that blogging is passe, at least as a marketing tool for commercial products.

Only 25% of the 85 retail blogs we tracked in 2007 are still actively updated today. That's a 75% abandonment rate.

So if blogging's dead, what content marketing opportunities remain for ecommerce?
First of all, the majority of the sites listed rely on content produced elsewhere to fill them — not only curation sites, like Pinterest & Scoop.It, but social media sites, like Facebook & Twitter (which are also blogging or micro-blogging), as well. Without blogs and websites creating content, what is there to curate or share? And, in fact, at least half of the 13 "opportunities" Bustos lists are actions (content, curation) performed at blogs; many are actually dependent upon blogs specifically for content, and at least three of them (Infographics, Newsletter/email, QRated content) require blogs or websites to make them work.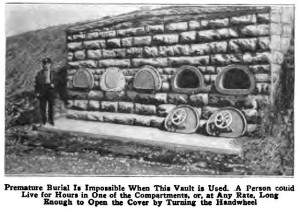 If The Future is based on blogging, how can it be dead?
Secondly, there are major issues with the subject of blog abandonment rate claims. Blogs, like the static sites before them, have always had high abandonment rates. Since 2004, Technorati's State of the Blogosphere has been examining such things as the supposed "death" of blogs — and the more the death rumor waves rolled in, they rolled back out again as more data put the rumors out to sea. Sure, blogs are abandoned. Blogging has made it super easy for the code-ignorant to self-publish — come on in, the water's fine! And, like so many self-directed activities, such ease has allowed them to self-perish just as easily. Any one of those reasons can just as easily be applied to curating or "Facebooking".  (But, by the way, did you do any digging to see why that 75% of retail blogs were abandoned? Are the companies still around? Have multiple blogs been combined? Have blogs been rolled into retail sites? Have they simply been "guest blogging" at other sites, or using Facebook Pages?)
Beneath all of this, however, is the fundamental issue of what blogging is.
I've long contended that blogging is a method of publishing; it's the software, the mechanism, the platform. In that case, Facebook, Twitter, etc. are platforms for blogging. Platforms which are far more controlled by others than the single stand-alone sites which Bustos & others call blogs and are trying to declare dead.  But to say "blogging is dead" is a more than premature; it's just plain not true.
You can split-hairs over what blogging is or isn't, which platforms, software, distribution methods etc. are trending now and where it might go tomorrow, but whatever you call it, people will be creating and many of them will opt to control their creations as well. (…Well, many of us will do our best to try to control as best we can in this Digital Wild West. And for many of us, that means our own sites and even our own servers. Because as we are learning more every day, sites and platforms come & go every single day. And censorship is a threat. Wise folks who value their creations know that using another party's service/site/platform has plenty of risks.)
Whether the blogging/self-publishing mechanism changes is not really an issue, for as technology advances it certainly will change. But the creation of content itself will remain. And (hopefully!) we will always have individuals involved who will opt to retain their roles of both creator and publisher, i.e. their own blogs and sites (whatever they'll be called), for which the curators, sharers, etc. should be most thankful.
Image Credits: Wikipedia