I have a weakness for red velvet — it may not be kitschy, but when you wear so much of it, you run the risk of looking like a flocked Valentine. Not that I care.
Wrap yourself (and whatever's not covered in red velvet) up in this red velvet cloak by Von Lancelot — it's not vintage, but who cares when it's this much red velvet!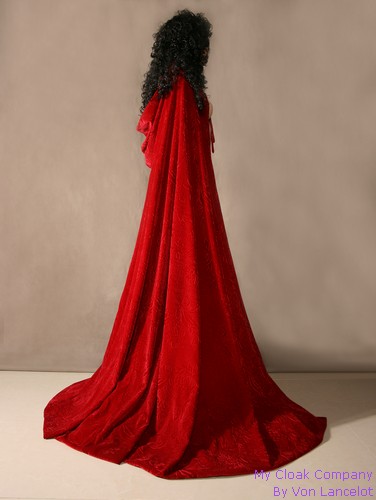 Now for the tip of your toes… Well, almost — these vintage 1940's red velvet HiLarks have peep toes! So get out the red polish, I feel a pedicure comin' on!