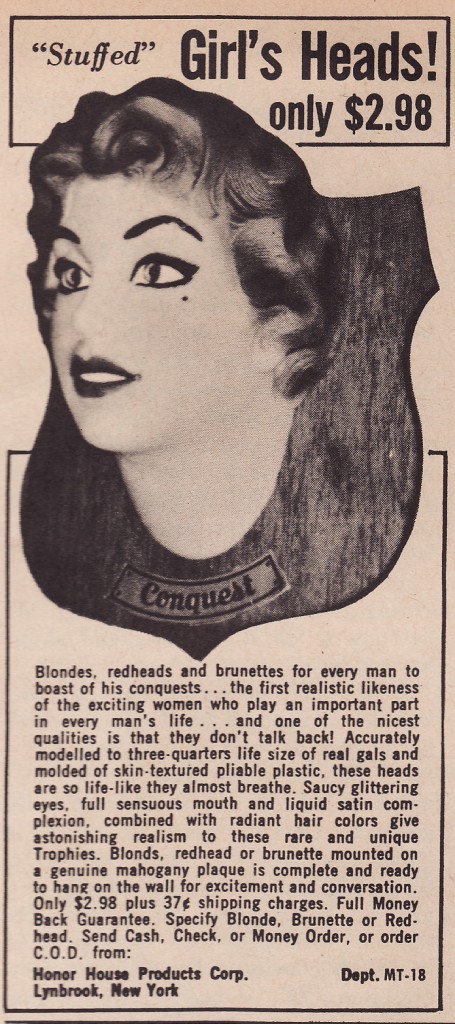 Vintage ad for wall-mounted female human heads reads:
"Stuffed" Girl's Heads! Only $2.98

Blondes, redheads and brunettes for every man to boast of his conquests…the first realistic likeness of the exciting women who play an important part in every man's life…and one of the nicest qualities is that they don't talk back! Accurately modelled to three-quarters life size of real galls and molded of skin-textured pliable plastic, these heads are so life-like they almost breathe. Saucy glittering eyes, full sensuous mouth and liquid satin complexion, combined with radiant hair colors give astonishing realism to these rare and unique Trophies. Blonds, redhead or brunette mounted on a genuine mahogany plaque is complete and ready to hand on the wall for excitement and conversation.
Not a lot leaves me speechless. But here I am.
Found at The Immaculate Consumption.