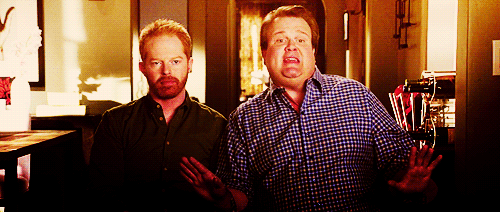 Cameron:There's nothing gays hate more than when people treat us like women. We're not. We don't want to go to your baby shower. We don't have a time of the month. We don't love pink.
Mitchell: You love pink.
Cameron: No, pink loves me.
I had mixed emotions about this past week's episode of Modern Family… I don't think gay men are women or should be treated like them, but the attitude about women was practically sneering, as if, again, there's nothing lower than being a woman.