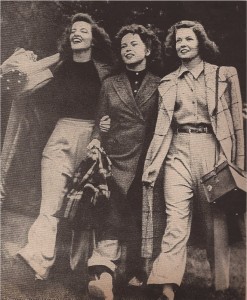 Let's walk — and read — shoulder to shoulder, my sisters…
The first two posts that rather address a backwards feminism post at HuffPo: One at BUST and the other at A Slip Of A Girl.  Why should I add anything when they've both done so well?
At Silent Porn Star (yup, that means this next link is NSFW), my fellow "nutty Egyptologist" pal discusses brotherly and sisterly love — in terms of etymology, fictive kinship, marriage of kin, and DNA evidence — in ancient Egypt. Interesting food for thought for this armchair anthropologist.
In No Sex, Please, We're Literary!, author Karen Essex discusses the double-standard which goes past the roles and experiences of the characters, to the limitations of the authors. Here's a quick snippet; but please go read the rest.
The point of my books is to give voice to otherwise voiceless females from history and myth; to unlock what has been secreted away in women's hearts and minds for thousands of years; to express what has been unutterable. Historically, women have either been reduced to nothing but their sexuality, or stripped of it entirely; the Madonna or the whore. Are those two options not more degrading to a female character than allowing her the full range of human experience?
Karen Essex has also just earned a permanent link on the blogroll for that post; but she's an achiever. You should also read Women: Is it our own fault? — which is in response to her earlier post, Take Back The Tit, which also rather addresses the icky HuffPo post too. See? Now we've come full circle!
Image credits: Katharine, Marion and Peg Hepburn photo taken by Martin Munkacsi, August 1939, via.