Hey, edible underpants, you had competition… The Bachman Pretzel Bikini.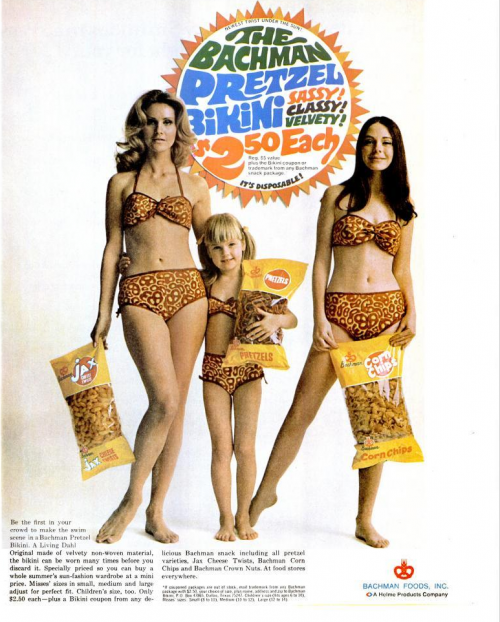 Just $2.50 for a "classy" and "sassy" two-piece bikini of "velvety non-woven material." I can't imagine you could swim in it. Nor can I imagine wanting a crunchy edible item of apparel — which the words "pretzel bikini" rather imply. Perhaps non-woven means edible? Plus the obvious "good enough to eat" cliche, which the pretzels then lend to the women, and kids, who wear it…
In any case, what's the use of such a novelty item that "can be worn several times before you discard it"? Pure schtick promo, that's definitely in bad taste no mater how you look at it.
Via this post at Found In Mom's Basement.