The Beverly Hillbillies, A Comedy In Three Acts, Based Upon The Television Program "The Beverly Hillbillies" Created By Paul Henning, Adapted by D. D. Brooke, 1968.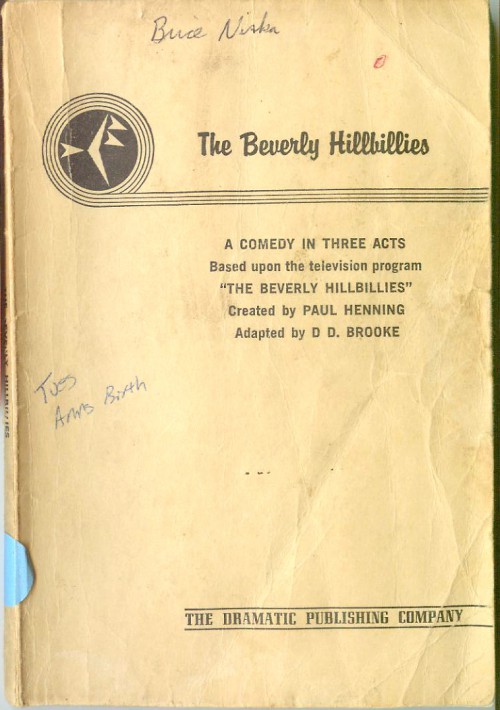 This was published by The Dramatic Publishing Company, Chicago — and that's just who you'd have had to pay if you wanted to put on a performance of the play: $35 for the first amateur performance, $25 for the second, and $20 for each subsequent performance, providing arrangements were made in advance.
As a writer, I love the simple copyright information:
This law provides authors with a fair return for their creative efforts. Authors earn their living from the royalties they receive on the book sale and on the performace of their works. To copy parts or give performances of a royalty play without paying royalties robs the authors of their livelihood.
I'm giving this vintage play away on Listia as a collectible; it does not come with any permission to perform the play. (If you don't yet know what Listia is, check out my review.)