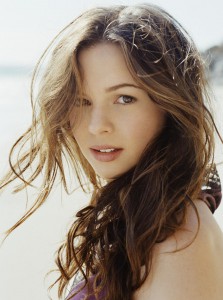 I'm no celebrity stalker; I can rarely identify an eighth of the folks plastered on the publications which stare at me while I'm in the supermarket check-out line. But I rather like Amber Tamblyn. Even if, right now, I can't name that one police drama show she had… I like it, it was with that guy… Oh, never mind; I need to get to the dish.
Up to this very moment, one of the things I've liked best about Amber Tamblyn is saying her name.
Amber Tamblyn.
Amber. Tamblyn.
AmberTamblyn.
It's musically delicious, the way it rolls off the tongue.
Turns out girl's got more than a musically delicious name and actress chops in a pretty package; Amber Tamblyn's got a grand sense of humor — and more.
When actor-musician Tyrese Gibson confused Amber Rose Tamblyn's email address with that of Kanye's ex-girlfriend, model Amber Rose, resulting in Tyrese asking Tamblyn via email if she wanted to record an album with him, Amber Tamblyn ran with it. Not only in a series of email exchanges but Amber Tamblyn laid down some serious demo tracks.
Called The Tyrese Sessions, these are amazing hardcore feminist rap songs which I would happily pay for. Hint-Hint, Amber. ("Tamblyn," she whispered like Brick Heck.)
For now, we will have to settle for this woman's poetry.