But I actually quite like this vintage Scandale lingerie advertisement with artwork by Edmond Kiraz.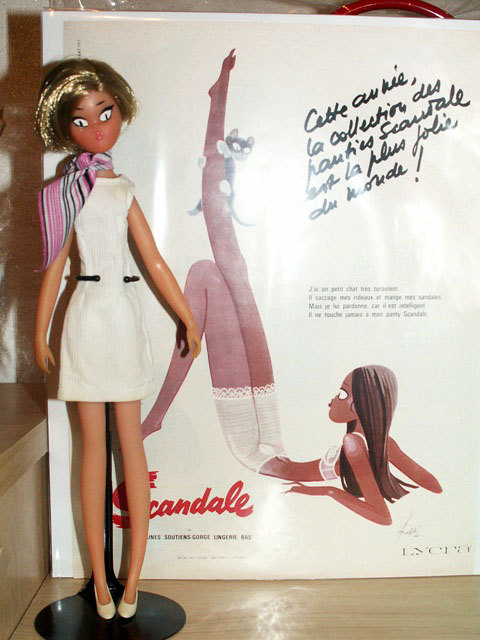 Impossibly long legs don't bother me — when they are part of fashion illustration. As Slip of a Girl writes, "Illustrated ads do not run the risk of starting or perpetuating body dysmorphia or forms of self-hating body loathing because we know they are illustrations — no one looks like that. But we can pretend to…"
The female depicted as feline, while cliche, isn't a real bother either; women have relationships with cats, like it or not.
But perhaps the best thing about this vintage ad is what I learned: Kiraz made dolls. Fashion dolls based on the artist's Les Parisiennes series, to be precise. What Kiraz himself calls the "effigies of his work made by Birgé-Jopo".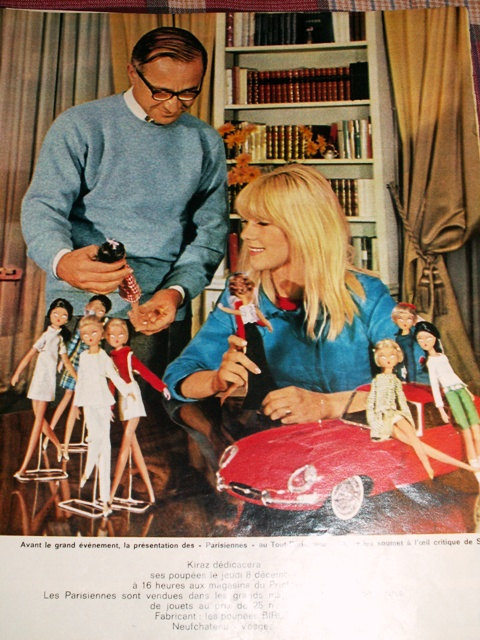 Often called Poupee de Kiraz or Les Parisiennes dolls by Kiraz
, these 15 inch tall French fashion dolls seem to have only been made for one year, in 1967. That makes these little gems difficult to find. And playing hard-to-get does so turn me on as a collector. I am now on the look-out for these vintage vinyl fashion dolls from France. The ones with the round faces, cat's eyes, and impossibly long and slim legs. So period. So fascinating.
All images via GGSDolls.