Have you heard about the big Bob Guccione auction that's being held today?If you haven't, get over there and look now! This post will be waiting for you when you get back.
Among the erotic offerings from the estate of Penthouse founder, there are Kathy Keeton items up for auction. Who was Kathy Keeton? For starters, Keeton was Guccione's longtime girlfriend and eventual wife. But she ought to be remembered for far more than that.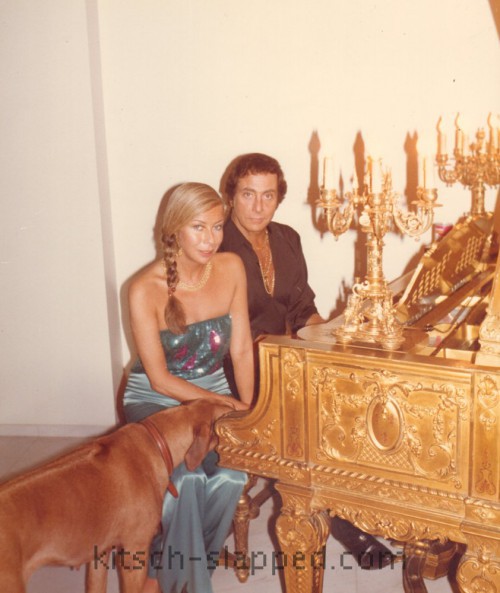 Remembering Keeton just for her relationship with Guccione would be like simply dismissing Keeton for her beauty. True, Keeton, was beautiful; a ballerina who ended up on the burlesque stage stripping and with small parts in British B-movies, she was beautiful in face and form. But along with those attributes she was damned smart.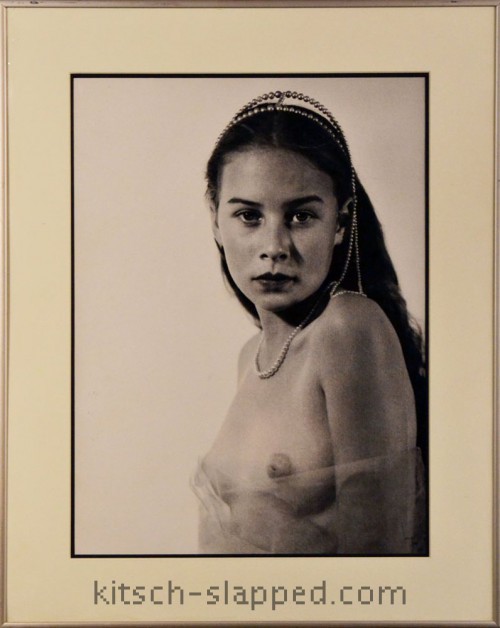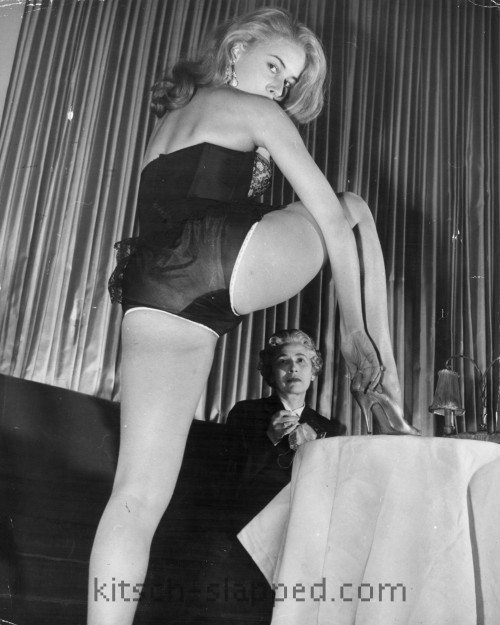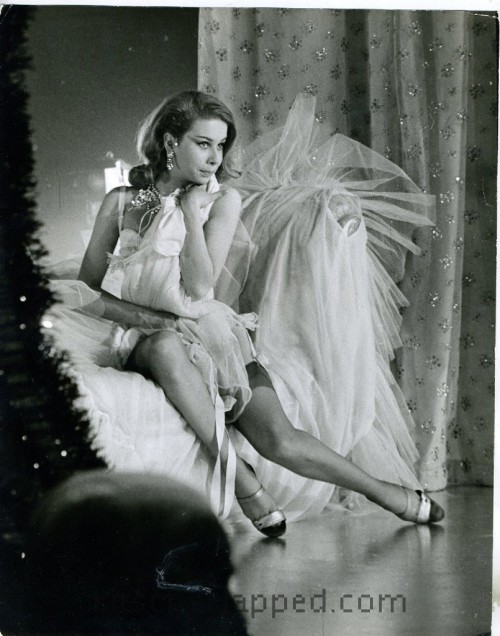 Kathy Keeton was one of the first women in magazine advertising sales. Sure, she was working for Penthouse; and that might upset a few women (then and now) who find all sexuality degrading to women. But at that time, there were few women in magazine publishing — other than Ms, of course. Keeton would help shape the future of Penthouse, especially the US edition, by directing the publication's marketing efforts; she would co-found, write, and work for OMNI; run Viva: The International Magazine For Women; found a newsletter called Longevity which would become an international magazine; author books; as well as play a fundamental role in strategizing the long-term plans for the company, General Media Communications Inc., which published the magazines. Through it all, Ms. Keeton was noted for her leadership and advancement of women in publishing, including Anna Wintour (Vogue) and Nancy LeWinter (of Mode).
More than a magazine publisher, Keeton knew media in general and was among the first to see the potential of what we now call digital media. She was instrumental in Penthouse's move to video and, later, the Internet. As early as 1992, Keeton was onto something that many publishers today are struggling to get:
She dreams of eventually putting her magazines on disks. "Niche magazines are the future," Keeton says. On the high-tech side, she adds: "Knowledge is a key commodity now. Publishers are sitting on a gold mine of software."
At the time of her death in 1997, 58 year-old Keeton was both president and chief operating officer of General Media Communications Inc. and vice chairman of the holding company that oversaw the publishing arm, General Media International. This was in addition to not only battling breast cancer but the National Cancer Institute (NCI) as well. (Keeton wouldn't die from cancer, but rather from complications during intestinal obstruction surgery.)
Since Penthouse would beat Playboy in sales (and, subjectively, in other areas as well), it's a shame that Guccione doesn't have a bigger name than Heffner; but worse still is how so many have forgotten about Kathy Keeton. Even the official Guccione Collection website has little about her.
I hope to do more research & writing on Keeton; until then, here's a quick list of her films: Carlton-Browne of the F.O. (Man in a Cocked Hat in the US, starring Peter Sellers, 1959), Expresso Bongo (1959), Too Hot to Handle (released in the United States as Playgirl After Dark, starring Jayne Mansfield, 1960), and The Spy Who Came in from the Cold (starring Richard Burton, 1965).