Straight out of the creepy files, dads are viewing their daughters as their own property — property which can be defended like some backward "stand your ground" law. The following exhibits were all found at Etsy.
10 Rules For Dating My Daughter includes references to threats of violence & legal prosecution. "Get the 411 Before You Need 911."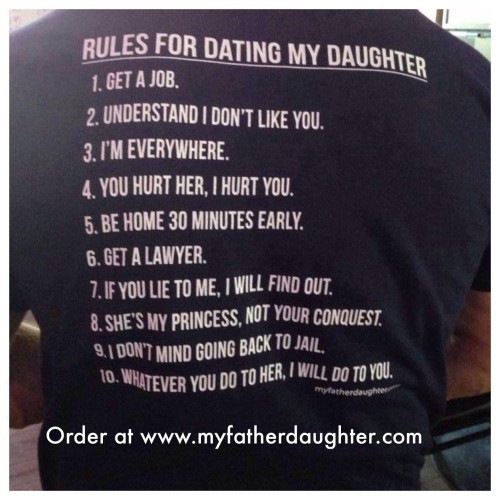 Naturally, this whole "Dads Against Daughters Dating" or "D.A.D.D." thing appeals to the gun-toting crowd. "Shoot the first one and the word will spread" is another variation.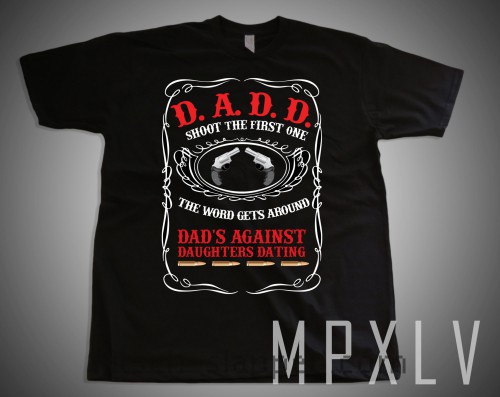 This version makes it clear that only the pretty daughters will be "protected".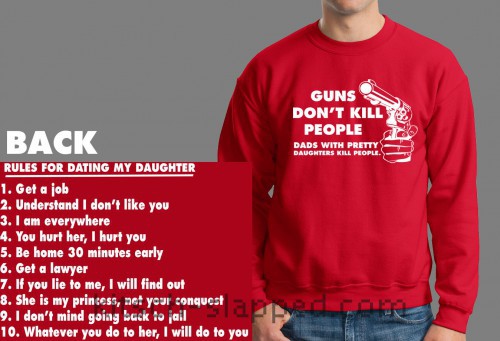 Oh, and be sure to dress your daughter up with the warning — in a shoulder-baring tee.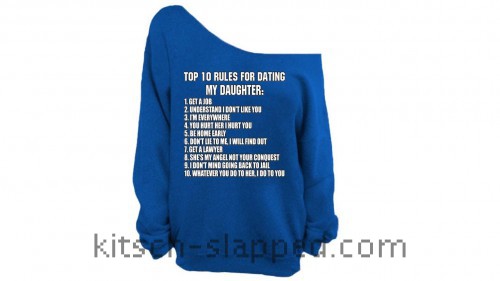 Likely these protective fathers have spent too much time at these "dating sites" and assume all boys are as bad as they were.
I'm also insulted for our sons. Not all of them are predators, worthy of violent disposal at the mere idea of offending some twisted notion of "protective paternity." Nor are boys completely free of hurt from girls either.