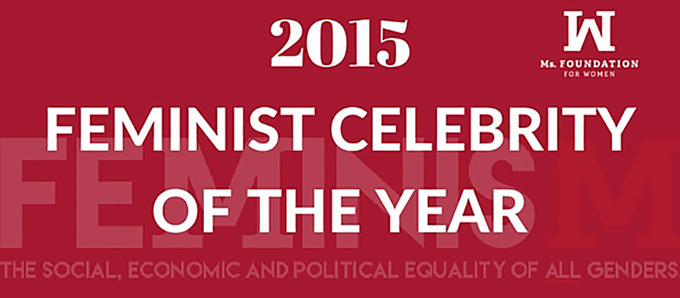 The Ms. Foundation for Women celebrates all feminists all year long. Women and men who believe in social, economic and political equality are working every day to change the conversation and build a more equal society for ALL genders. Their work makes all the difference.
In 2014 we teamed up with Cosmopolitan.com for our first EVER Feminist Celebrity of the Year survey. You voted and we recognized those who used their impact, influence and notoriety to promote true equality. These celebrities not only publicly identified as feminists but worked to change the national and international dialogue around diversity, inclusiveness and intersectionality.
Sourced through Scoop.it from: salsa4.salsalabs.com
Surprise, some men are on the list.
If you must know, I voted for Margaret Cho.