A vintage pair of Unitex Sanitary Panties — brand new, unused, in the original box with all the instructions, etc.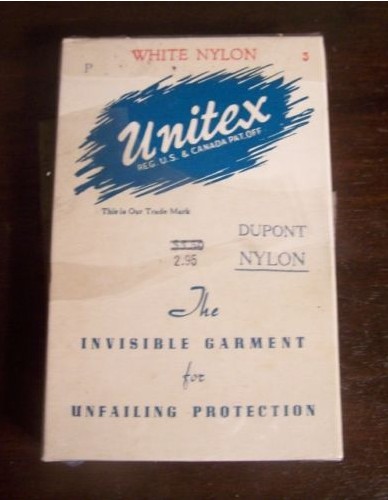 The panties are made of sheer nylon with a rubber or vinyl-like pocket (likely the same material used to put over baby diapers) to insert your old fashioned sanitary napkin in.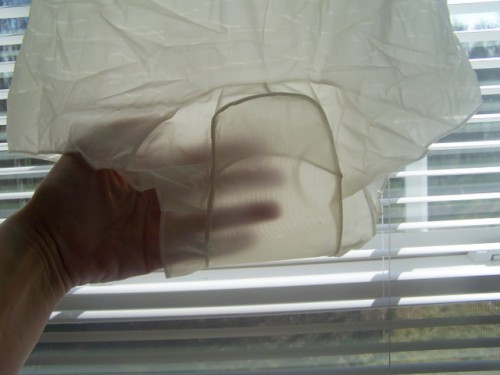 The original tag says the panties must be worn "next to the body… Never over any other garment." A-doi!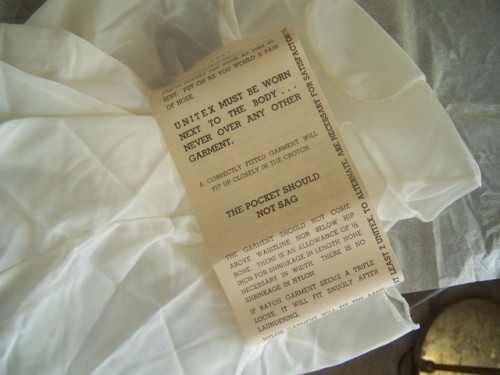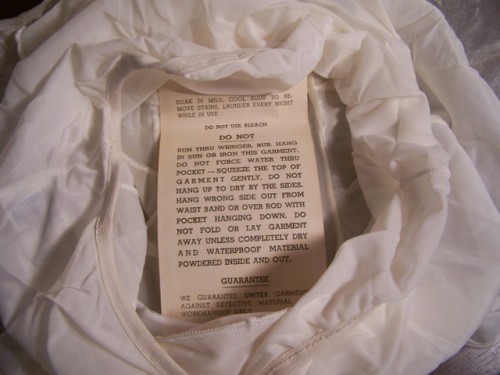 The seller says
, "I bet there aren't many of these left in existence."
I bet not.