It's true; even for a clear rain bonnet with a bit of blue.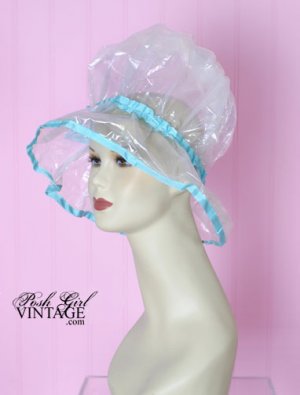 (Of course, once you go black…)
*****
Anyway…
Now that I have your attention, I'd like to mention a few other things I found this week…
Two great things that go great together: Matadors & Black Velvet.
Now together again… On clothing? Yes! Check out this vintage 1950's souvenir skirt, with sparkles even!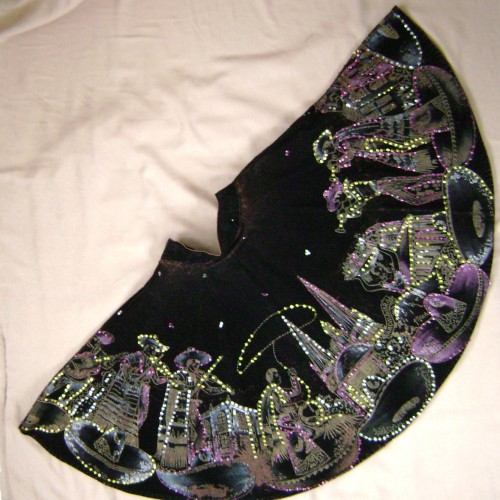 You can totes say "Ole!" to the men who charge at you now, and brush them aside with your skirt. Just don't get any blood or other man-stuff on the skirt though… It isn't terribly troublesome to get blood of sequins, but it will stop the sparkle until you do.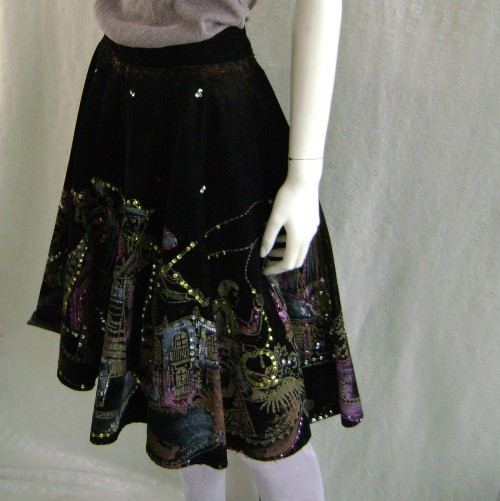 This inspires me to buy velvet and make my own black velvet painting skirt… But I'll need to practice painting Elvis first. Ooh, and Jesus too. Maybe I can paint a black velvet skirt with Elvis & Jesus! Of course, I'll need some nice wooden platforms to go with it.
*****
In contest news, you can bloody Win a Living Dead Jason doll — Signed By Damien Glonek!
Collectors' Quest is giving away one autographed LLD of Jason from Friday the 13th figure. Here's what you need to do:
1. Given that we're a site about collecting, we're looking for the most original concept about what Jason might collect. Please submit your photos, jpegs, videos and pdfs to f13contest@collectorsquest.com

2. Nothing sexist or racist will be allowed. All entries will be displayed on the site and will become property of Collectorsquest.com

3. Deadline is March 31st. Winner will be selected thereafter