The Tale of the Dachshund, A Humorous Song, by Harvey B. Gaul, is another silly little ditty:
I had a little dachshund once,
So long, you haven't any notion,
The time it took to notify
His tail of his emotion;
And so it happened when his eyes,
Were full of woe and sadness,
His tail would still be wagging on
Because of previous gladness.

* He thinner grew each day,
Till ht stretched himself away!
I had a dachshund once
The hot-dogs know him now.
* "Text for ending is optional."
And I think I'd opt "No, thank you." That last line is especially icky.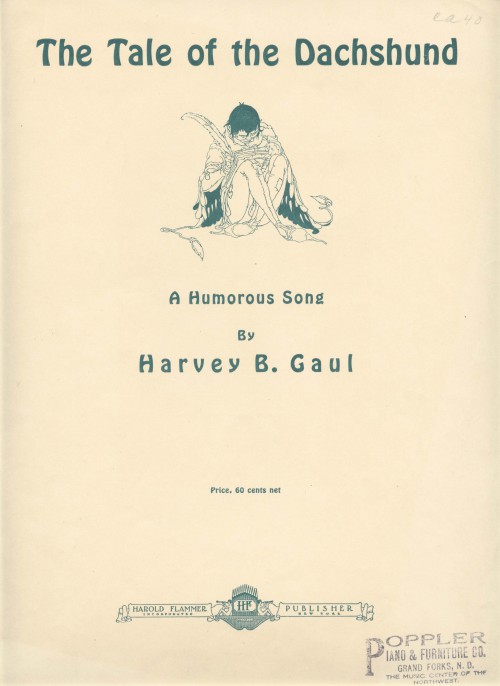 The Tale of the Dachshund, copyright, 1923, Harold Flammer, Inc.; dedicated to May Peterson.