I love this vintage cotton novelty print blouse from the Bahamas — well, at least until I spotted the three Bahamian singers…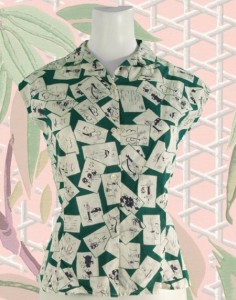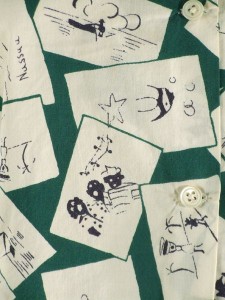 Then I worried that they looked a lot like minstrel performers in blackface. But black persons can be shown as black persons, right?
Uh, I don't think I can send myself, a white woman, out into the world unless I'm absolutely certain that the rest of the world can tell that this is not racist.
PS I know this isn't Black Americana, it's Bahamian. But I'm using that tag so folks can find quasi-related stuff; such is the way of folksonomy.