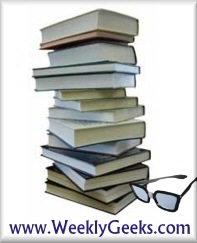 This week's Weekly Geeks challenge is a response to author Shannon Hale's post about evaluating and reviewing books; we were to respond to the questions Hale asked in one of three ways — but I'm just going to go ala cart.
Since Hale's post was as much for readers as reviewers, I feel I should start with a bit of my basic book philosophy, that reading is an experience. As such, the book is as much a prisoner of the reader's context — your context — as it is the author's, and the time and place in which the work was written, edited, published, etc.
Even if a book is not, as Zaid says, a conversation — or if you only view a book as a one-sided conversation — the reading of it is the process by which the book becomes alive, useful, "on." (An unread book is just an object, art in a closet, a sweater you were given at Christmas that you don't like enough to wear, or have no place to wear — at least not yet. Perhaps you intend to read it, but until you do, there's no real experience with it — other than the experience you had obtaining it.)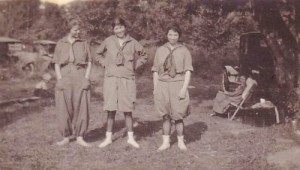 Reading, like any other experience, does not exist in a vacuum; you take stuff with you going in. Some of it is practical, but much of it is subjective & personal. Like a hiker heading out on the trail, you take along your knowledge, educated opinions, dreams, expectations, likes & dislikes — and your previous experiences. Are you familiar with the territory? If so, is it too familiar — boring and formulaic? If it's new territory, is it full of exciting discoveries? Or is it overwhelming, not for the novice? Perhaps you were poorly lead by the guide? Or maybe you were the problem, ill-prepared, lazy, or otherwise not up to the challenge. If the failings were yours, should you try again — would you?
In any case, whatever you discovered during your experience, including knowledge about yourself, those are the things you discuss with others upon your return.
Are you reacting to any fears or insecurities?
What was it about the story that resonated?
Would you have loved this book as much five or ten years ago?
Will you continue loving it in the future?
Where are you in your life that this is the story you wanted and needed?
Answering these questions is a somewhat natural process; you are automatically sorting & sifting through these things when you read a book and think to yourself how your sister simply must read this book, or how your girlfriend would hate the heroine, or how your father would pick the science apart. You might not articulate these things as well as a reviewer does (or ought to do), but you are making the connections.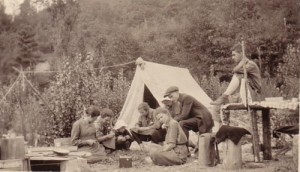 Depending upon who you are talking with, your tale may vary. When talking with those who have never been, you might describe the trail (plot) in greater detail. With those who have been, you can share those insider jokes & stories (spoilers and "you had to be there" moments). With those who are either planning on going or those who you sincerely believe must go, you tailor your tale to arouse their interest without ruining their own discoveries (you can share those "had to be there" moments after they've been there). Conversely, if you hated the trip, or had places where you struggled, you share those accordingly as warning. And for those with no interest whatsoever in the subject, you will simply comment what a great (or poor) trip you had — and should they politely ask questions, you will steer your comments towards things your companion can relate to.
Reviewing isn't that much different — but it does add another layer, another experience.
A book selected (or assigned) for review will have those additional contextual constructs affecting the experience. You know you will be having conversation, regardless of your impressions of the book — and let's face it, not every book you read is necessarily one you care enough to talk about. Why? Because maybe it failed to show you any magnificent views. Maybe it didn't ignite a memory, provoke an idea, force a feeling, or jog an interest. Maybe it didn't even offend you enough to warrant warning others. It was, overall, a rather unremarkable experience — but one you must record nevertheless.
(In the past decade of reviewing online, I've had my share of those! Quickly, I learned not to accept books or items I would otherwise have no interest in; if I wouldn't buy it or at least want to buy it, I won't take it for free — the price paid for having to write a review full of "I don't usually read" and disclaimers regarding my own lack of knowledge, experience or interest is even less fun than reading a book for which I have little knowledge, experience, or interest.)
As I myself never use rating systems for anything in life, I do not use them with continuing the book's conversation. (When forced to use them at sites like Amazon, I'm continually chafing at the lack of options — Why no zero rating, no 3.5 stars? There's never been a rating system that really works for me.) This is part of my personality, as subjective as anything else in the experience of reading and discussing books.
For me, the primary mandate of reviews is honesty: I'm very aware of my obligation as a reviewer. I may not know all of my audience (blog readers) as well as I do my circle of family & friends, so I face a different circumstance in conversing. Using the hiker analogy again, I must write either a review of the hiking spot for a general audience of hiking enthusiasts (taking into account the varying levels of experience, but focused on the trail), or I must write, as I do here at Kitsch Slapped, for an audience that is more interested in what I opine — keeping in mind that what I have to say about my discoveries and experiences is at least equal to what I am writing about.
In either case, I must be fair to disclose not only what I liked &/or didn't like, but why — and what things are purely subjective to me & my experience including my personal tastes, my failings — my penchants and peccadillos.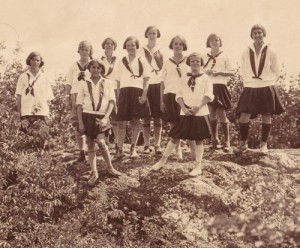 And I, like the authors themselves, must accept that even though we are all part of the same group of bookish explorers taking in the same views, we will have different experiences, different tastes, and different reviews.
Images via FuzzyLizzie's vintage hiking & camping gallery.