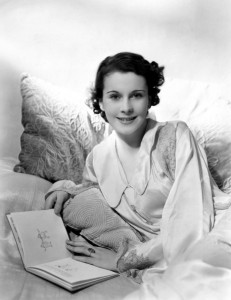 Welcome to the 36th Book Review Blog Carnival — and welcome to my weirdly organized little library.
Why a "weirdly organized little library?" Well…
Doing these carnivals is always a lot of work — fun, but work. It's not just the volume of submissions, but the sorting through them… You have to categorize them, and I find that "by subject" is nearly as subjective as a book review itself. And, as a reader, it's hard not to "buy subjects" aka find books which will make your wish list, if not your to-be-read pile. Which is a completely personal thing.
So, this carnival is broken down into rather arbitrary classifications. Other than the first set (intrigued enough to buy), they are in no particular order; and they are in no particular order within the categories either.
Intrigued Enough By The Reviews To Put Them On My Wish List:
Nicole Langan of Tribute Book Reviews says that Silent Girl, a collection of short stories by Tricia Dower, is "a tour de force from an author employing Shakespearean characters as a springboard for illustrating the condition of modern women." (Sounds completely yummy!)
Sparky Bates got the old synapses firing reading Plato and a Platypus Walk into a Bar, by Thomas Cathcart and Daniel Klein over at Accidental Reads.
Cold SnapDragon reviews Plains Song, regrettably said to be the only book by Wright Morris still in print.
Frequent Shoppers & Brown-Nosers:
At Mysteries in Paradise, KerrieS has been busy. She reviewed The Brass Verdict, a legal thriller set in Los Angeles by Michael Connelly; Consequences Of Sin, crime fiction by Clare Langley-Hawthorne set in Edwardian London; Blood Of The Wicked, crime fiction by Leighton Gage set in Brazil involving the assassination of a bishop; and Stephen King's latest release for Kindle, UR. (When does she eat?!)
Dimes2Vines has been reading well, and presumably snacking less, reviewing Red Light, Green Light, Eat Right, a book designed to help parents teach their children about healthy habits, and Prime-Time Health, by Dr. William Sears with his wife, Martha Sear, RN.
Bernadette reviews Mistress of the Art of Death, historical crime fiction that's "loaded with wit," and The Rule Book, "brilliant debut crime fiction novel" by Rob Kitchin, over at Reactions to Reading.
Brown-Nosers Who Made Me Put Two Books On My Wish List:
At The Truth About Lies, Jim Murdoch sinks his teeth into The Mimic Men by V S Naipaul, a novel about British rule and dependency — which really really whets my appetite. He also reviews the latest volume of The Paris Review Interviews.
Over at Home Biz Notes, Mary Emma Allen got snuggly under the covers with some strange bedfellows… She's posted reviews of Building Brand Value the Playboy Way and This I Accomplish: Harriet Powers' Bible Quilt and Other Pieces.
Kids, Parents & Home:
Dave Roller, Home School Dad, was researching poets for a poetry teaching unit when he found Poems for Children Nowhere Near Old Enough to Vote, a book of children's poetry by Carl Sandburg published posthumously. He says the book is "fantastic!" (This might yet make my wish list…)
Shaunta Alburger dishes on Gluten-Free Baking Classics by Annailse G. Roberts over at Live Once Juicy.
Amanda CMJ names and reviews her Favorite Book in 2009: Nurtureshock over at Yield to Pedestrian.
Fraidy-Cat:
Terence Gillespie (understandably) gets whipped into a frenzy reading One Nation, Under Surveillance — Privacy From the Watchful Eye over at Your Optimal.
Tim, A Progressive on the Prairie, reviews The Last Train from Hiroshima by Charles Pellegrino. (Which reminds me, it's always strange to say you love a book about such horrific real-life things, isn't it?)
Erm, ditto my sentiments for Anne Frank: Her Life in Words and Pictures, reviewed by Alyce at At Home With Books (which could have gone in the kids/parenting section too, I suppose — but it's horrific too, right?)
OK, maybe it's not much better when it's fiction which plays on real fears… Meg reviews The Lovely Bones (now a much-advertised film) over at Simpson's Paradox.
Speaking of real fears, over at at I'll Never Forget the Day I Read a Book!, Clark Bjorke read Going Rogue, so we don't have to. Though I do think you'll want to read the review *wink*
Awesome Idea For A Book Club:
At Be the Change Bookclub, Meg presents Small is Possible: Life in a Local Economy, a collection of stories about the successes and failures of attempts to build a sustainable economy and thriving community.
Fiction:
At Incurable Disease of Writing, Missy Frye says Listen by Rene Gutteridge is "a superbly crafted treatise on taking responsibility for our words as it lays bare the damage they can do." Proof that truth lives in fiction.
Ms. Smarty Pants reviews Potato Branch by Joe Richard Morgan — a series of short stories by her high school English teacher about his childhood. (That had to be weird, huh?)
Robert Hall can't contain himself — he must talk about Just After Sunset, Duma Key, and Under The Dome over at All Things Stephen King.
Money Matters:
At Blueprint for Financial Prosperity, Jim recommends that we all Get Financially Naked. (What else can seduce – err, induce you to go read it besides the title?!)
At RabbitFunds.com Adam Williams was pleasantly surprised by inspirational author Richard Paul Evans' The 5 Lessons a Millionaire Taught Me.
The Smarter Wallet reviews The Smart Cookies' Guide To Making More Dough — with a foreword by Jean Chatzky.
Christian:
Glenda A. Bixler reviews A Slow Burn, the second book in the Defiance, Texas Trilogy Christian fiction series over at Book Reader's Heaven.
Sandie of Bumples Family First offers up another helping of Chicken Soup For the Soul: Count Your Blessings.
At Sue's Book Reviews, Sue reviews A Smile on the Face of God, by Adrian Plass. She says it's worth hunting down.
Free?!
Andy Hayes of Travel Online Partners (TOP) submitted his brief review of Seth Godin's new ebook, What Matters Now saying, "Just because it's an eBook doesn't mean it can't change your life." I can't argue with that — or a free download. *wink*
Thanks to all who submitted — I found a lot of cool books and blogs too!
Got book reviews? Submit them to the carnival! Love books? Visit the carnival home page for past & future editions of the carnival.