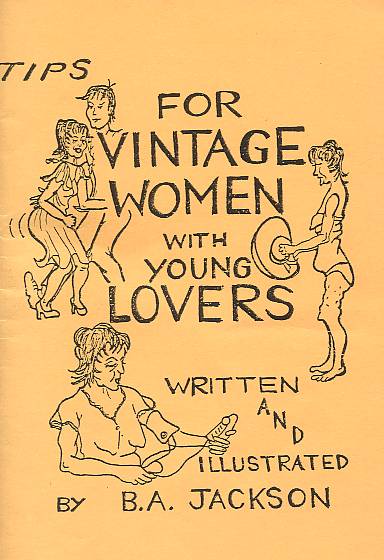 Don't tell him your first car was a Studebaker

If he ask if you're on the pill, he's probably not talking
about the hormone pill you take to help you through your menopause.
I'd love to see more about this book, if not the actual book itself; but I've not been able to find anything else about it.
According to the cover of Tips for Vintage Women with Young Lover, the book and its illustrations are by B.A. Jackson. The Harlem Writer's Guild says it's by Betty Ann Jackson; but further research shows that might be a typo and the author is Betty Anne Jackson.
If you know anymore about this book or where to purchase it, let me know.