Picture the scene… It's 1974 and those women's libbers are everywhere. Before you know it, those damn women will have screwed up everything. Hell, we won't even be able to tell the boys from the girls. Oh my gawd, what about the children?! How do you combat it? Big Fluttery Lashes.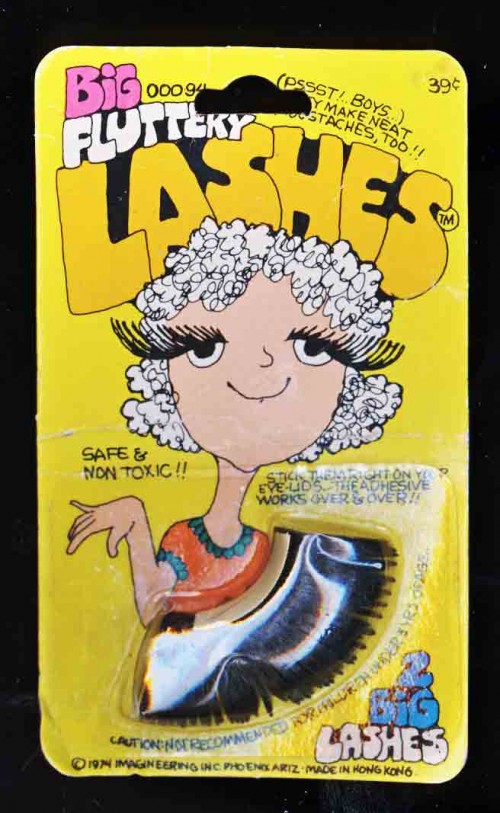 The amazingly-trademarked Big Fluttery Lashes were copyrighted in 1974, by Imagineering Inc., Phoenix, Arizona (but made in Hong Kong).  The lashes sold for 39 cents and they were safe & non-toxic (unless you're under the age of three).
And good news, boys; if you were caught with one on your upper lip (or simply caught with the package), you could simply say it was a mustache — the package even says so!
Image via Tiki Ranch.