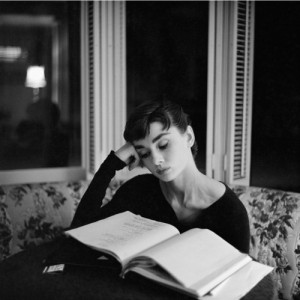 As promised, and with a little delay, I'm pleased to present the late latest edition of the Book Review Blog Carnival. Having been some time since I last hosted this book carnival, I'm pleased to see some familiar bloggers/book reviewers. That's one of the great things about hosting carnivals; all those intentions to visit sites are realized because they are now part of your "to do" list. Another thing, for those of you who never seem to know just what to do with a "blog carnival," here's a tip on how to use them: Even if the books reviewed don't seem to thrill you, check out the types of works presented, the titles of the blogs themselves, and see if they motivate you as actual book titles do, inducing you to "pick them up" by clicking the links and seeing if there's more than meets first glance. Treat the carnival listings like a book shelf at a book store or in someone's home… Browse and linger, stay awhile!
book reviews
Jim Murdoch presents The Instructions by Adam Levin posted at The Truth About Lies, saying, "This is the story of Gurion Maccabee, age 10: a lover, a fighter, a scholar, and a truly spectacular talker. Gurion has been expelled from 3 Jewish schools for acts of violence and messianic tendencies. He ends up in a special lockdown program for the most hopeless cases at Aptakisic Junior High. But in just 4 days Gurion's search for righteousness sparks a violent, unstoppable rebellion. Driven equally by moral fervour and teenage exuberance, The Instructions is hilarious, troubling, empathetic, monumental, breakneck, romantic and unforgettable."
JessicaLCope presents Book Review: The Devil's Delusion posted at Grumbling & Gratitude, saying, "Concise thoughts on David Berlinki's 2009 book The Devil's Delusion: Atheism and Its Scientific Pretensions.
Rachel presents To Kill a Mockingbird (Harper Lee) posted at Books In The Sun.
Zohar presents Thoughts on: Across Many Mountains by Yangzom Brauen posted at Man of la Book.
Jim Murdoch presents The Whole Truth by Jim Murdoch posted at A Book A Day, saying, "Tonya Cannariato is the first to review Jim Murdoch's ebook 'The Whole Truth' which at one point she compares to Samuel Beckett's 'Waiting for Godot'. It's a book containing two novels (which originally appeared separately as paperbacks) in which an old man ends up spending three days with the personification of truth for company. Philosophical, metaphysical, surreal and darkly comic by turns."
KerrieS presents Review: THE DEAD HAND OF HISTORY, Sally Spencer posted at MYSTERIES in PARADISE, saying, "Good reading. If you like Ann Cleeves' Vera Stanhope, or Helene Tursten's Irene Huss, or Aline Templeton's Marjorie Fleming, then you'll take to Monika Paniatowski."
Zohar presents Thoughts on: Jacob T. Marley by R. William Bennett posted at Man of la Book.
Zohar presents Thoughts on: Dracula by Bram Stoker posted at Man of la Book.
Jim Murdoch presents Moving Parts: an introduction to the poetry of Tim Love posted at The Truth About Lies, saying, "There are thousands upon thousands of poets online so why should you pay a blind bit of attention to Tim Love? Because Tim Love knows what he's talking about, that's why. He has written dozens of essays over the years talking about all aspects of poetry. This article focuses on his chapbook 'Moving Parts' but includes excerpts from his blogs and links to his various sites. Well worth checking out if you're in any way serious about poetry as a craft."
Zohar presents Thoughts on: The Dark Knight Returns by Frank Miller posted at Man of la Book.
Cham Cuartero presents GOT FIGHT? by Forrest Griffin = Guaranteed Guffaws posted at eat ur banana.
Katie Sorene presents 2 Travel Books for Girls posted at Travel Blog – Tripbase, saying, "Reviews of Emily Barr's latest novels – travel fiction for adventurous females with complicated lives."
Pavarti K Tyler presents Book Snob Reviews – The Windup Girl by Paolo Bacigalupi posted at Pavarti K. Tyler – My life of Books and Beauty, saying, "This review was posted on Amazon and Goodreads as well."
Jim Murdoch presents String Bridge by Jessica Bell posted at The Truth About Lies, saying, "Jessica says: I wrote String Bridge because I wanted to break into the women's fiction market and steer it away from the stereotypically glorified woman that is most commonly portrayed today. Not every woman is inspirational to others. Not every woman can leave their comfort zone to better their future. But, so what? Does that mean a less strong-minded woman doesn't have an interesting story to tell? Definitely not."
Kalyan presents The Secret of the Nagas posted at Book Marks.
children's books
Amy Broadmoore presents 10 Children's Books About Math posted at Delightful Children's Books, saying, "Here are ten excellent picture books about math. These books get kids thinking about numbers and problem solving in neat ways without realizing that they are learning math."
Jamie presents Review: Anna and the French Kiss by Stephanie Perkins posted at The Perpetual Page-Turner – A Book Blog For Young Adult & Adult Books, saying, "Young adult fiction/teen fiction review technically but it could go under children's."
Read Aloud Dad presents If You Had To Choose, What Would You Do? posted at Read Aloud Dad.
fiction
David Gross presents The Picket Line — 6 October 2011 posted at The Picket Line, saying, "Simone de Beauvoir's novel The Blood of Others"
Ilaria Linetti presents Aftertaste posted at Developing Report.
KerrieS presents Review: WHISPERING DEATH, Garry Disher posted at MYSTERIES in PARADISE, saying, "Looking for some quality Australian crime fiction? Here is an author and a title you shouldn't miss."
history
Andy Hayes presents Tales from the Fast Trains of Europe posted at Sharing Travel Experiences, saying, "Learn about the long storied history of Europe via it's new sleek, speedy rail network."
non fiction
Rebecca Turner presents A Review of Paranormality by Professor Richard Wiseman posted at World of Lucid Dreaming.
Clark Bjorke presents The Guild Guitar Book posted at I'll Never Forget the Day I Read a Book!, saying, "This book will be of interest to vintage guitar buffs, otherwise, not so much."
novel
Sarah Ahmad presents The Lord of the Rings posted at The Book Nook.
That concludes this edition. Submit your blog article to the next edition of the Book Review Blog Carnival right here. Past posts and future hosts can be found on the
blog carnival index page.