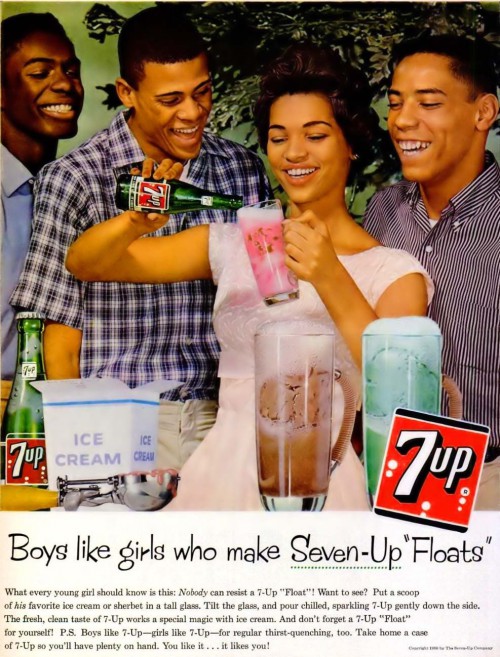 Boys like girls who make Seven-Up "Floats"

What every young girl should know is this: Nobody can resist a 7-Up "Float"! Want to see? Put a scoop of his favorite ice cream of sherbet in a tall glass. Tilt the glass, and pour chilled, sparking 7-Up gently down the side. The fresh, clean taste of 7-Up works a special magic with ice cream. And don't forget a 7-Up "Float" for yourself! P.S. Boys like 7-Up — girls like 7-Up — for regular thirst-quenching, too. Take home a case of 7-Up so you'll have plenty on hand. You like…it likes you!
Hey, look, it may be sexist, but it also tells girls how to avoid giving boys head — on their 7-Up "Floats" (forever in quotes) and later, their beers.
Copyright 1960 by the Seven-Up Company; via.