Ahh, the great marketing movement of making things pink to sell them to women… This time, ladies, turn in your pink lungs for pink smokes.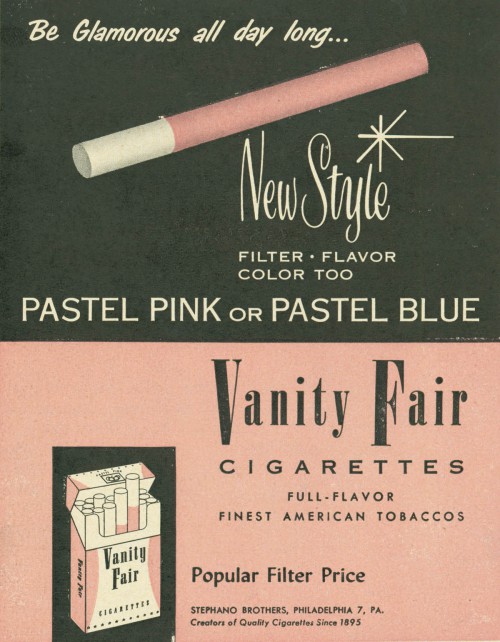 Also available in pastel blue, for that oxygen deprived look.
According to Behind The Smoke on Flickr, the Vanity Fair cigarettes were only around for five years, at which point they were replaced by the Vogue Color cigarettes, which contained an assortment of five colors.