This antique pin with peridot, amethysts, and pearls set in 9 carat rose and yellow gold is gorgeous — but it's not (necessarily) suffragette jewelry, as the seller claims.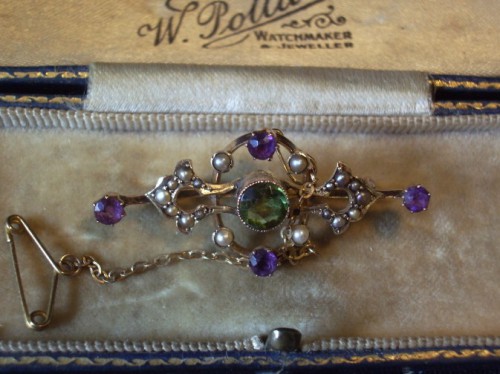 FYI, the antique brooch is hallmarked Chester 1908, marked 375 and the makers mark is PP Ltd.; it measures about 1 3/4 inches long and is 3/4 inches wide.
In short, buy it if you love how beautiful it is; not because of the myths.