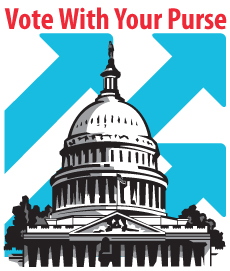 Two thoughts regarding Vote With Your Purse:
One, this is a very similar philosophy to that of the National Housewives League, which means I like it.
Two, the fact that women are paid less (no matter how rude you are, or how you opt to interpret ignore facts), means this is just another area women are held back in.
Which means that no matter how much I like it, the putting it into action is very questionable.