A vintage gag gift for women
, still in the original box which reads:
"Out of this World"
Space Age Panties
for Mi Lady

Fench Delight
Daring!
Unusual!
Comfortable!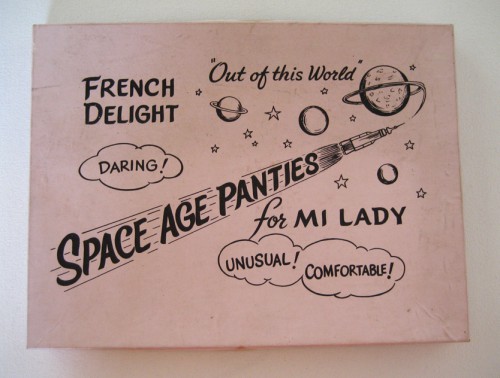 Inside the box, a simple typed note:
End-orsed by Leading Astronuts for the GAL who thinks HERS is out of this world.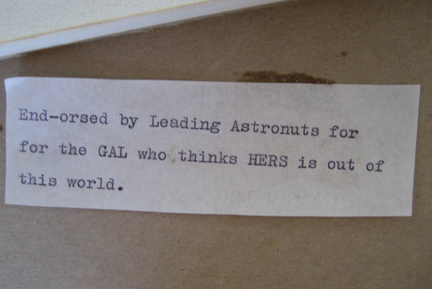 And a pair of sheer lime green chiffon nylon panties with black lace trim — crotchless, of course.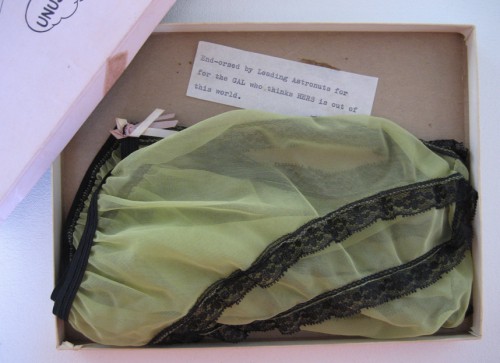 Ever notice how risque men's gag gifts (NWS) are usually, well, rather useless; but those for women are to be worn. This makes the joke literally on her, with him getting the last laugh.
Of course, men are willing to wear risque and even tasteless gag gifts (NWS), so I guess it's just harder to make a man gag.