I don't agree with Oprah about many things; among them her attitudes about domestic violence (which Alessia articulates so well) and "mom jeans." So while I was not thrilled only to have copies of People Magazine to flip through while in a waiting room recently, I was thrilled to see female celebrities rocking the "mom jeans."
"Mom jeans," you may or may not know, are jeans that go up to your waist and, so, actually fit. Some of us have to go out of our way to find these jeans — but if People is any indication, soon we will have them back in ready supply.
No matter what Oprah and others might say, pants that fit your curves, rather than being slung around and beneath them, are sexy. Just not having your unmentionables (or actual body) on display and ready to be discussed is a comfort that adds confidence; am I right, ladies? In fact, one of the best things about these "high-waisted" jeans, is the inability to spot whale-tails. And this also means the so-called mom jeans allow a woman to wear underwear that fits.
With mom jeans, you can wear panties which cover your entire bottom as well as go up to your waist. You might call them "grannie panties," but in lingerie fashion terms these vintage styled panties are called "full-cut" or "full-coverage" panties and they make visible panty lines (VPL) things of the past.
And these vintage-styled panties can be completely sexy. They can feel sexy and look sexy. Like these ultra sheer panties from Secrets In Lace.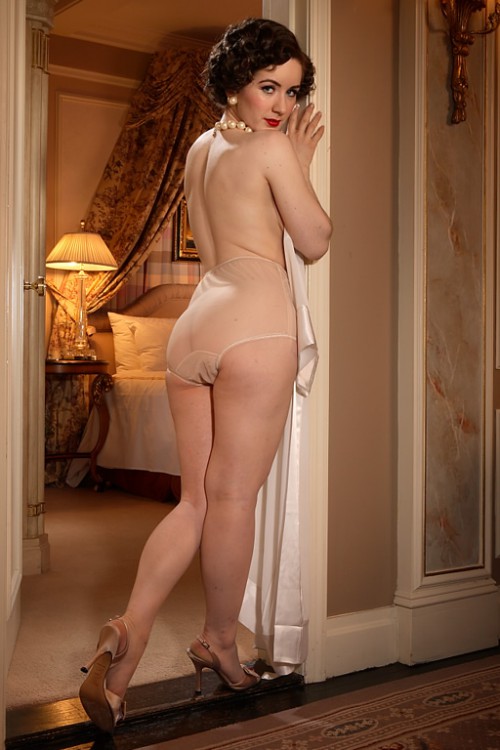 The combination of modest in public "mom jeans" and skimpy in private "grannie panties" quite suits the way I prefer to live my life.
The Retro Sheer Panties are made of 100% nylon, come in five colors (Beige, Black, Pink, Red, White) and seven sizes (S,M,L,XL,2X,3X,4X) — and they are only $11.99.
Secrets In Lace also makes other full-cut panties, including sheer ruffled and embroidered varieties, as well as slinky satin ones. Go ahead, get your sexy grannie panties on. And your mom jeans. If you can find them.