Today we celebrate Valentine's Day. I wrote about why many collect old Valentines at CQ; but wanted to share this one from my own collection.
As a feminist, I obviously take issue with a woman professing "I'd like to be your little homebody." And there she sits, knitting socks, with the ever-present female-as-feline domesticated cat.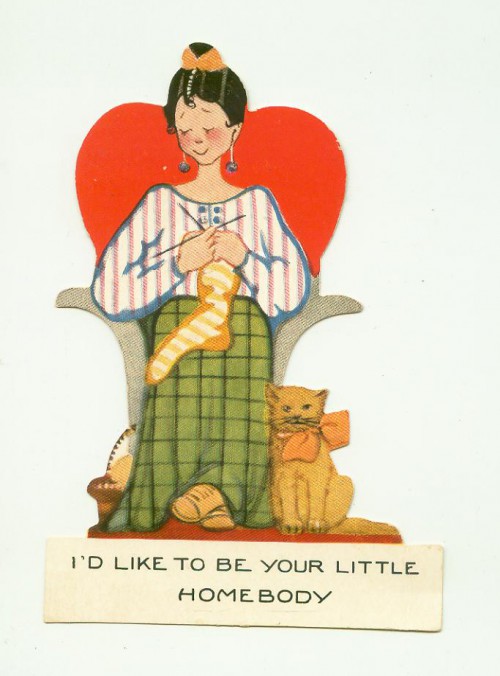 Since these little vintage Valentine's Day cards were, then as now, passed out in schools all over the USA, it's only natural that you'll find some cards not only signed by boys but presented to boys. Still, the fact that Edgar signed this gender stereotype card to Ralph makes me take pause…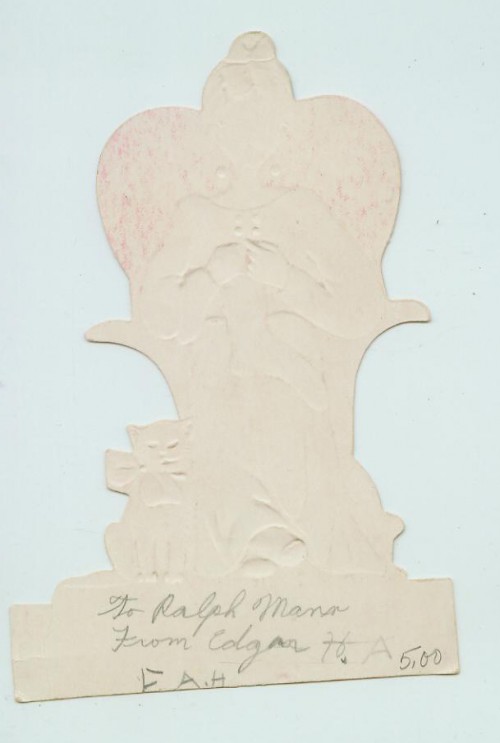 This literally is how gender stereotypes have been passed along — and it's just another example of the rote mechanical nature of boys getting the task of forced Valentines sending over with.