Bunny Yeager, who passed away at the end of last month, did a lot of pinup photography work. Some of it more legendary than others. For example, posing a topless model with various lamps and lighting, presumably for an advertising calendar. (Those were the days, my friend.)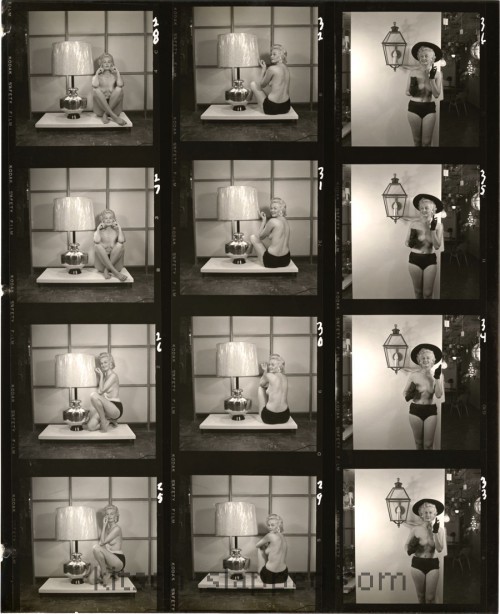 According to the seller of this first generation gelatin silver contact sheet:
vintage 1950s to early 60s taken by Bunny Yeager for The Seymour Lighting Company in Miami Florida. A strange time as we have a collection of these stills from a folio directly from the photographer – the majority of models were topless which really makes this atomic age lighting commission pop as it were…

Sometimes in this field real life is stranger than fiction and this contact sheet is pretty rich, our model in this pose was presumably posed by Yeager for an advertising pin-up calendar.
Related: Bunny's Bombshells, an exhibition of Bunny Yeager works, will be on exhibit at Sin City Gallery in Las Vegas until July 20, 2014.
All images via Grapefruitmoongallery
.