While searching for those 70s sex feet, I stumbled into these kitschy vintage bare feet salt and pepper shakers.
I guess not all of them are vintage; but they nearly always have bright red toenail polish.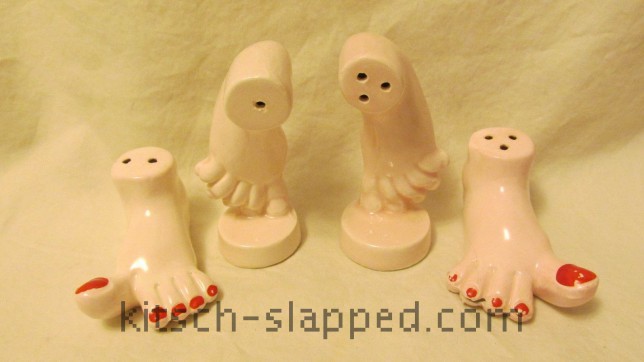 Why anyone wants to put bare feet on the table, let alone shake their contents onto your food, is anyone's guess. Like momma always said, there's no accounting for taste.
But what I do want to figure out is why the big toe is raised like that…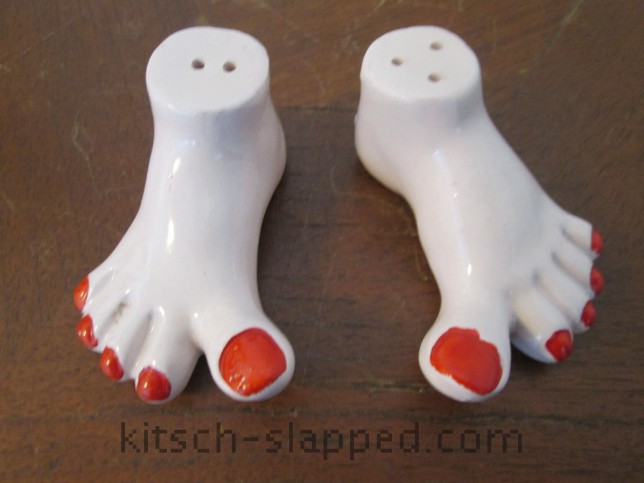 I found a number of wooden carved ashtrays as well — again, bare feet with raised big toes.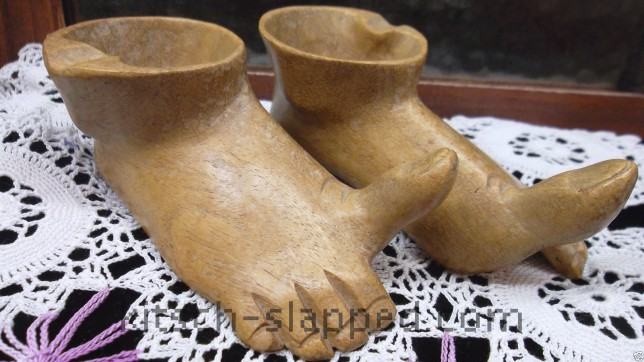 One seller, of this pair of mismatched bare feet ashtrays, states, "Designed for use as a pipe holder and ashtray." So perhaps that big toe helps hold the pipe. …But that doesn't explain the s & p shakers, does it. If anyone can shed some light on this whole thing — explain just why this is a thing — please, please do!