So you want to be a glamorous Hollywood star, hmm? Well, it's time to get beautiful, baby!
Have a few extra pounds, but exercise is leaving you without your pep? Did dieting only take the weight off of your face and neck, leaving you feeling irritable and looking like a scarecrow? Did diet pills take too much weight off, leaving you without your feminine curves? What's a woman to do?!
Well, if it was 1936, you'd have The Roving Reporter to help you. But then, she'd be stuffing you into a girdle. Like a sausage maybe even.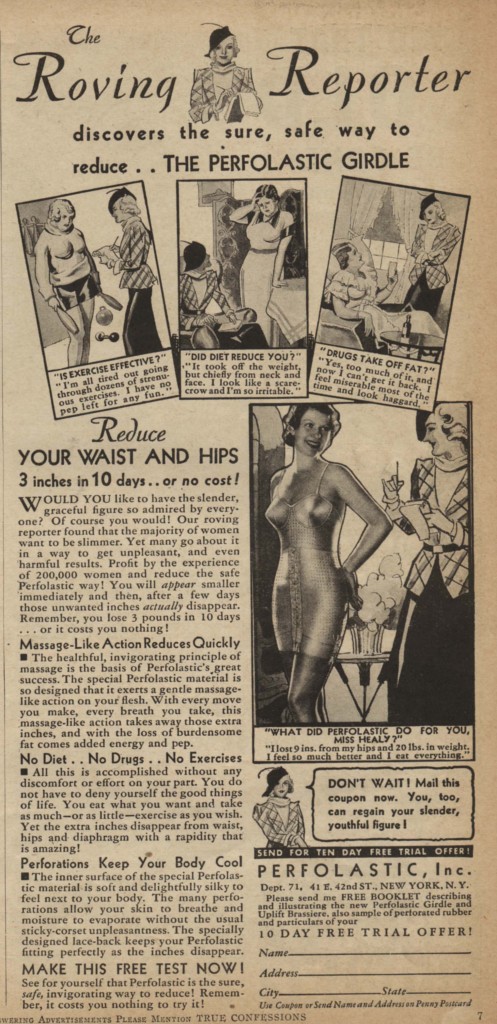 Apparently it takes a long time to get you into this girdle; you have 10 days to lose 3 inches — or is that 3 pounds in 10 days? The ad states both… Maybe that's the way around the money-back offer; confusion.
The good news is that the Perfolastic Girdle also massages you. I can't imagine how… Damn, now I can't stop imagining it. Ack!
Meanwhile, as your nether-regions sweat it out, your hair is breezing through life.
In that same 1936 issue of True Confessions, an ad for the "Air-Conditioned" Hollywood Rapid Dry Curler: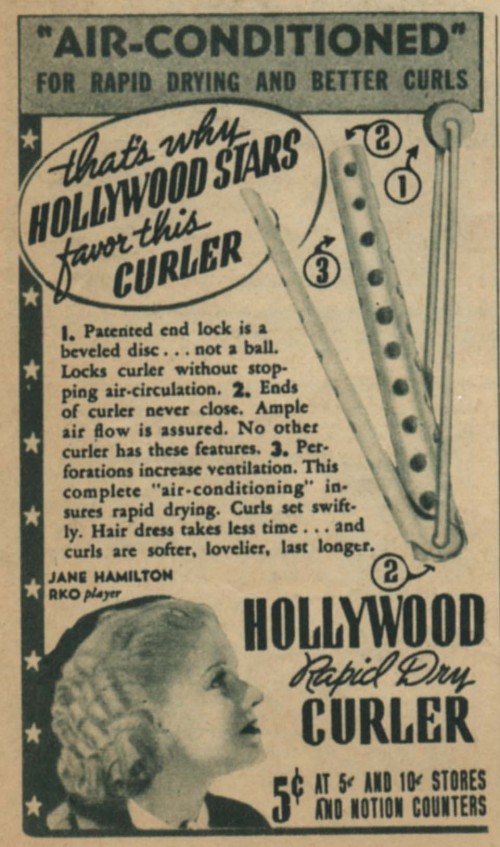 Hollywood stars like Jane Hamilton fawn over these curlers — likely that's what they used to set their hair (while sitting in girdles), preparing for a chance to get in the movies. Which is exactly what the next ad from this vintage magazine is about.
Hey, little girl, step into my truck and I'll make you a star!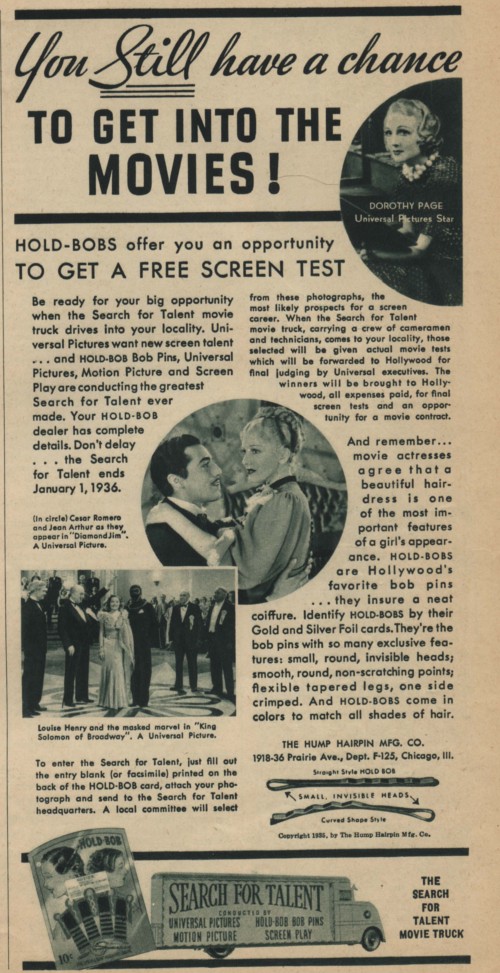 Super Bonus Points for the talent truck to be sponsored by The Hump Hairpin Mfg. Co. (makers of Hold-Bob bobbypins).
My mom would totally kick my ass if I went near that truck.