We humans want, crave, unconditional love and acceptance — but we're pretty unrealistic in the terms. Our highest heights of female romantic fantasy too-often focus on Bad Boys. You know, those hard men with elements of danger — not that they'd ever hurt us! Oh, the intoxicating power of what could crush, but doesn't.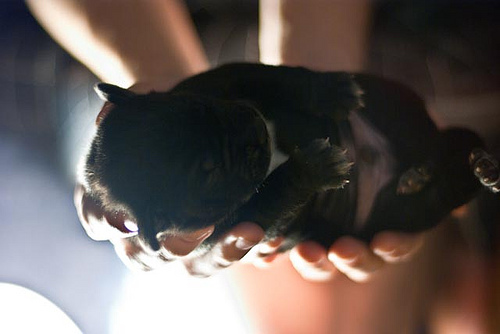 It makes us puppy putty in their hands.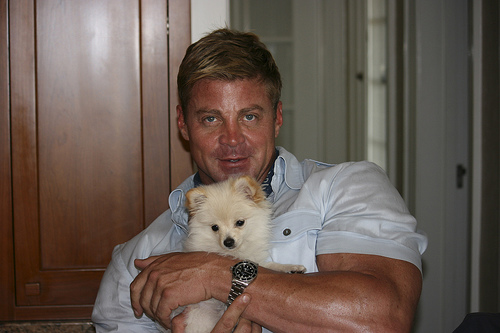 These big strong men could hurt us, but they won't. We're the one good thing in their lives, the Good Woman who truly know that beneath that rough exterior of the Bad Boy lies a tragic side — their true tender side — that only we hold the key to unlocking…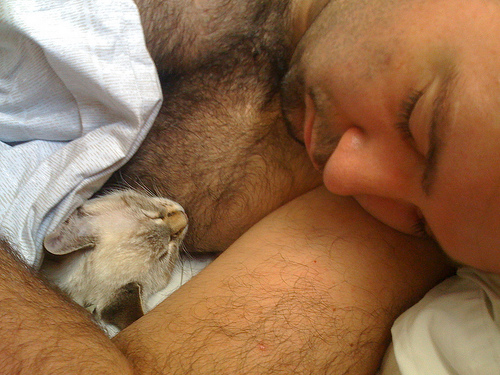 We're the kittens in their big strong man-hands…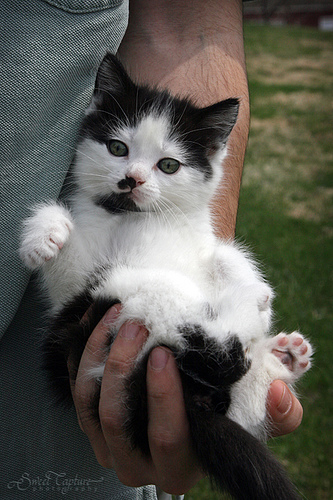 We tame the Bad Boy, leashing the unleashable wild child & binding him to us.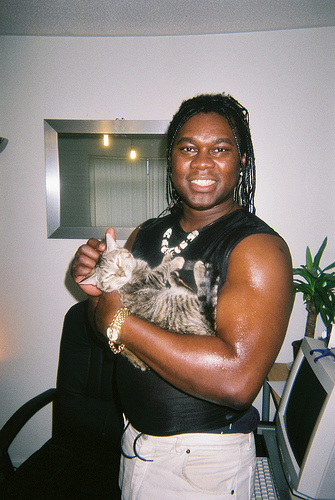 As women, we can't help but see 'the potential' in these men. We see behind the swagger, to the hidden wounds; behind the drug addiction, an artist or profoundly brilliant man who suffers; behind the womanizer, a man who has been so injured in the past, he fears to really try again… And we can heal him if we love him enough. No matter how big the challenge, the obstacles.
In fact, the bigger the challenge, the larger the danger, the least understood or accepted he is, the more romantic the relationship becomes.
The ultimate pinnacle in Bad Boys are vampires and other supernatural creatures. Not only are they dangerous and misunderstood, the big strong Bad Boy arms we want to swoon into, but there is no larger a separation than between living and dead, making these men the most unobtainable of all.
The notion of vampires and other immortals who live forever, doomed through their isolation and loneliness to never quite consummate the real physical thrust of human connection, is the exaggerated dramatization of the isolation and loneliness — the fear of unrequited love — we all wish to overcome. Even if that romantic love cannot be consummated. This is the popularity of un-dead men in television shows & films, such as Angel, Moonlight and Twilight.

In some ways, I find this more disturbing and potentially damaging than the unrealistic media images of romantic comedies for it teaches women self-sacrificing denial. Not just in physical pleasure, but in tolerating distasteful and reprehensible acts for the sake of love; real love doesn't ask you to tolerate violence because he's just bound by different morals than you are. Women already are asked this stuff too often — and too often they comply, making room for danger in their relationships
But supposing you can separate fantasy from reality, intelligently enjoy fiction and not tolerate unpleasant friction, then by all means, consume such things. And if you're a real fan of Twilight, perhaps you'd like to enter this contest.