If you dare to modernize the classic Doris Day and Rock Hudson sex comedies, as Down With Love does, you'd better do a pretty damn fine job of it. Today's audience is a bit different from the audience of the 50's & 60's ~ we'd like to say we are more sophisticated, but really, we are more smuttified.
In a jaded world like ours, if you expect us to believe in silly games where identities are hidden with a mere accent or hairstyle change, or, more difficult yet, believe in the concept of love, well, you are going to have to suspend our beliefs with pretty little distractions, or better yet, overt sexual content.
This movie begins with plenty of retro fluff, from the old Twentieth Century Fox logo & the kitschy opening credits, & continues with wonderful set decoration & fabulous fashions. (Lots of that retro girlie pink!)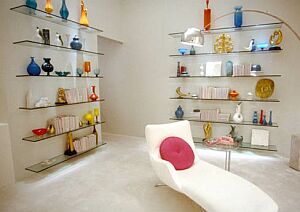 And the soundtrack is full of greats such as Xavier Cugat & Count Basie.
So far, so good, for the pretty little distractions. Now how does it deliver on the sex games?
No longer are movie goers (or renters) titillated by the old standard coy dialogues used in classics like Pillow Talk. Nope, we want, we crave something a little more direct nowadays.
Down With Love hears our world-weary, sex-bleary cries, & delivers a clever phone scene of it's own — complete with corny dialogue, mind you, but filled with delightful eye-candy as well. As the couple talks, the split screen shows sexual entendres that surpass the coy dialogue & engages the viewer. (It's twice as fun when you try to imagine Doris & Rock!)

Combining frolicking fun with the fantastic fashions of the times — without the fake film morality (as if no one was having sex in the 50s & 60s!). This is the way we modern girls prefer to remember the past. (Groan free, not moan free lol)
Enter the plot, which raises the question "Can women have it all, as men do?" — without beating you over the head with it.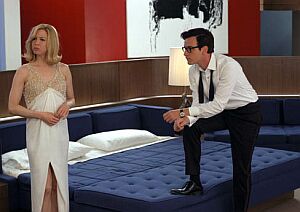 Renee Zellweger plays novelist Barbra Novak, who has written the 'feminist' best-seller Down With Love, encouraging women to stand up for themselves in the boardroom & to have sex a la carte, and in general, be in charge of relationships, not prey to them. Ewan McGregor plays Catcher Block, general play-boy & rogue, who is the love interest in this game of chase. David Hyde Pierce plays Catcher's magazine editor, and Sarah Paulson is Barbra's book editor, and naturally, they have their own chase going on.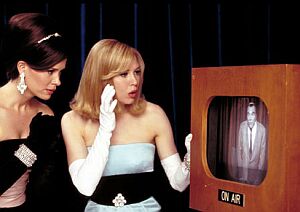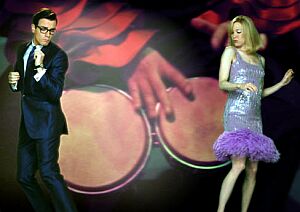 But who is chased, who is caught, it is all worth the viewing, and I won't ruin it here for you.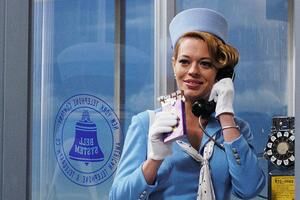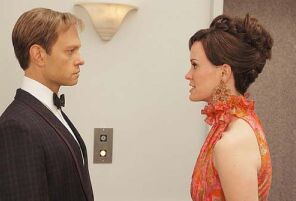 Get a copy, and lie on the couch, and become enchanted with the past, as charming as we'd like to think it was.
PS For those adored the movie, take a weird trip to see it acted out with Barbies!