About 15 years ago, I sent a letter to Disney (on behalf of my Disney stock-owning and Disney-loving daughter) demanding that they diversify their stock of Disney characters and stories.
Among other things, I suggested they make stories about adventurous mice, a la The Rescuers, who either didn't all sound like white folk or who helped more than white children — both maybe. And I said they ought to include princesses of color in their films — and that maybe these princess didn't have to be exclusively limited to exotic locations, like Princess Jasmine.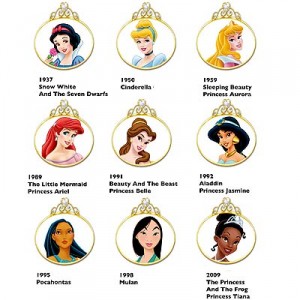 Since this letter of mine, there has been Pocahontas & Mulan, each's ethnicity presented as exotic and distant via the pageantry of location and historical period as Jasmine. But now there's the first black Disney princess, Princess Tiana in The Princess & The Frog.
(I know this sounds like one of those new Windows 7 commercials — but If I had any affect on The Mouse, it took 15 years to get past the corporate layers of white defenses.)
Tony Award-winning actress Anika Noni Rose is the voice of Princess Tiana and she's excited, telling People magazine, "This feels amazing. Not only is [Tiana] the first black princess, she's the first American princess. So, the scope and the significance is larger than people even realize."
Apparently Rose is so excited that she's forgotten that Pocahontas was a Native American. While the 'princess' title may be debatable and the treatment of Native Americans is deplorable, is Pocahontas' status as American really questioned?
If your daughter is a Disney princess fan — and you meet the other requirements — maybe you'd like to be on The Tyra Show:
Does your little girl love Disney princesses? Is she eagerly anticipating the arrival of the first black Disney princess, Princess Tiana? Have you always wanted to take your daughter to Disney World but have never had the means? Do you have an emotional story to share?

Emmy Award Winning Talk Show is looking for deserving moms and daughters who love Disney Princesses! Daughters should be ages 7-11. Must be available Tuesday, November 17 and the following Thursday to Friday.
My kids are all past Disney princess, but my niece isn't (and my nephew is half charmed by them, half held hostage by his older sister's demands). But even if there weren't Disney kids in my clan, I'd still be glad to see an African American Disney princess. Because fairy tails may not come true, but believing in the magic of them is so much easier to do when folks look and sound more like you; not to mention what this does to those with delusions of white superiority.