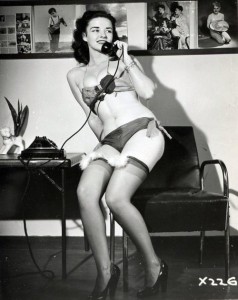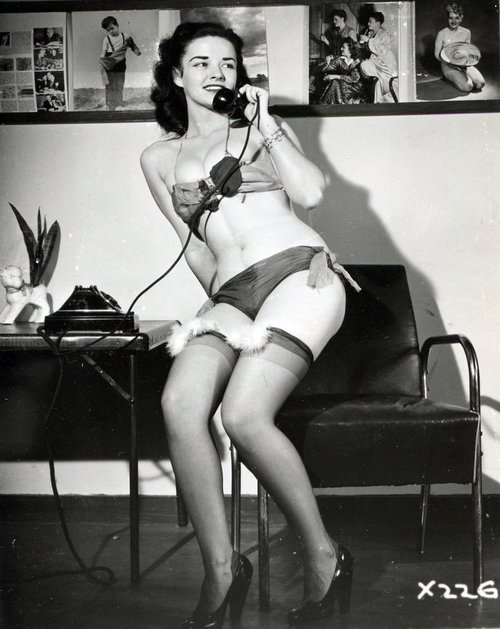 Making a full-time living off being a phone sex operator (PSO) seems the stuff of urban legend these days. Being paid to deliver sex fantasies over the telephone in the digital age of the Internet seems even to make claims of supplemental income from the career dubious at best. But according to the 10 women I interviewed, there's still money to be made in talking dirty over the phone!
While the general consensus seems to be that the real money is made by independent phone sex operators, all 10 of the phone sex pros stated that working for a phone sex company or in some other facet of the adult industry is the best way to get the lay of the land, so to speak, and begin your new career.
If you are comfortable talking with strangers about intimate matters, how do you begin? With some research online, of course. Many phone sex companies place ads and have their own websites with online applications. When you find a lead on a job, treat it as you would any career opportunity and ask questions.
Probably the first thing you want to be clear about is whether or not this is a work from home job opportunity or if you'd be working on location. Not only is working on location less common of an option, it's typically paid for at a lower rate, and, according to the professionals I spoke to, a lower quality phone sex service, with all that implies.
Also be sure to ask about the required number of hours or shifts you'll be required to work; even working from home, phone sex companies require you to commit to scheduled hours just as any other employer does.
Along with asking questions and reading and the phone company's website, you should investigate the company. Google the company name, number, etc., searching for reviews and commentary from PSOs and clients alike. Evaluate what you read in terms of the company's stability and reliability in terms of pay. And don't forget to ask about the details.
Phone sex, like any industry, has it's own terminology and duties which seems like mumbo jumbo to those of us who are neither phone sex workers or callers. Some companies require PSOs to perform dispatch duties, whereby they take shifts answering the main telephone number, taking caller billing information and matching them with the most suitable PSO available who can meet their erotic needs. Typically, those dispatching shifts are paid at an hourly rate. Other companies expect their phone sex actresses to also spend time "trolling" or looking for new clients online, buying advertising, and performing other marketing and promotional duties. Traditionally, PSOs who perform trolling are paid more per minute than those who do not, and sometimes they are reimbursed or otherwise compensated for their efforts as well. It is highly recommended that you ask about these duties and any other duties you'd be expected to perform in addition to your performances with callers.
When you work for a phone sex company, you'll receive some training and support; all the technical stuff as far as phone numbers, connections, billing, your character ID and photos, etc. will be taken care of; and there will be some base of established clients too. But when you work as an independent, all of this falls to you.
Even if you opt to use a phone sex service platform such as NiteFlirt, MyPhoneSite, or TalkSugar, and therefore have the technical issues and billing rather handled for you, there's a lot of work to be done before you ever get your first call.
All of the PSOs I spoke with were independents, roughly half using those aforementioned phone sex service platforms, and yet all listed marketing or promotions as the one aspect of their business that took up most of their time, even after years in the phone sex industry. Even using the phone sex platforms, which have established customer bases and website traffic, there's great competition among the PSOs to stand out and get the calls.
This is due in no small part to the low barrier of entry to the phone sex business. All one needs to do is provide valid proof they are of legal age to work in the adult industry, and, generally with the same documents that prove age, provide "Right to Work" documents in the U.S. Which means that nearly any adult female can start her own phone sex business — and nearly any adult female can fail at her own phone sex business.
In order to stand out, get calls, and cultivate your own established customer base, PSOs need to market themselves — on and off any phone sex company or service platform website. All the PSOs I spoke with stated that in addition to managing their own profile pages, placing ads, using forums and social networking sites, and the like, they spent most of their time while waiting for calls running their own websites and blogs. Which means they each developed at least a rudimentary knowledge of blogging, SEO, and other web development issues.
The trade-off for this extra work means the independent PSO has greater control over the calls taken, the rates charged, and the hours worked.
As for the amount of money you can expect to be paid as a phone sex operator, it varies. Some PSOs working for companies are excited to get $1 a minute they are on the phone; which could quite literally mean being paid $15 for 15 minutes of work — but this is all they have to show for having hung around, waiting for calls, for a six hour shift. Other independent PSOs claim to make more than $1,500 a week working less than 20 hours — but this after months or years of paying their dues building a client base and regular callers.
In short, there is no short route to quick riches with phone sex. But if you start, working to gain the experience and skills, building a supplemental business, who knows where you could go?
For more information on making a living as a phone sex operator, check out the Phone Sex Secrets blog.