From the "Rules that everyone tells you that are just plain stupid" files…
Relationship rule myth: Never, and I mean never, say 'I love you' first.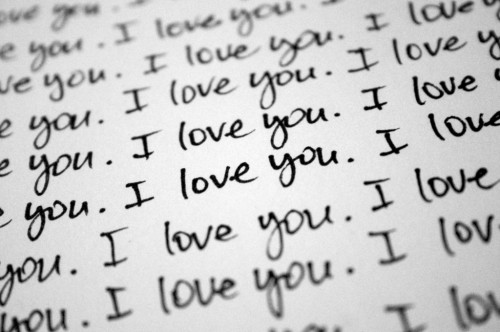 OK, suppose every single person the world-over adopted this rubbish — who would ever be told the three magic words? Someone has to say them first.
The real rule here is not to rush into saying such important words.
Learn to discern love from infatuation; love from good sex; lasting romantic love from loving attention.
No matter how genuine your feelings, don't blurt such sentiments too soon. How soon is too soon? Well, there's no magic rule here, unfortunately, but use some common sense. Has he or she even known you long enough, well enough, to have fallen in love with you?
Just 'cuz you're on the emotional express train, doesn't mean you need to express your emotions before the guy or gal catches up with you.
When you're convinced not only that what you are feeling is lasting & real, but that the object of your lifetime worthy affection has had enough time to possibly know enough about you to feel the same, then go ahead, be the first to say it. Leave them the sloppy seconds of saying so too.
But if they don't, well, so what? Maybe you were too quick on the draw with your love bullets this time — only more time will tell, right?