Whether or not you want to smell like Madonna, you might want to catch her wearing lingerie (what else?) in the online ad (video below) for her new fragrance, Truth Or Dare.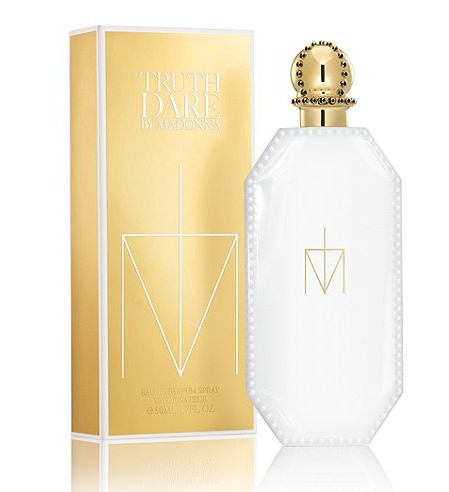 I guess we should thank our lucky stars
that Mad's not completely nude as this online campaign was looked after by French art director Fabien Baron, the very same "director" of her 1992 coffee table book Sex. (The book is now highly collectible; yet deals can be found on eBay
.)
The fragrance, I-kid-you-not, goes on sale in Macy's stores April Fool's Day (April 1, 2012). But it's available online now for those with US mailing addresses.
The music for the perfume ad is a remix of Madonna's latest single, Girl Gone Wild, which is the second single off MDNA. Girl Gone Wild has already enjoyed some notoriety, nearly costing the material girl in court (NWS).
http://youtu.be/2LVFaPr-wMk