Vintage Seabees art, which looks like the precursor to zines and altered paper arts and appears to be the paper version of trench art from someone in the Construction Battalion (CB) of the United States Navy.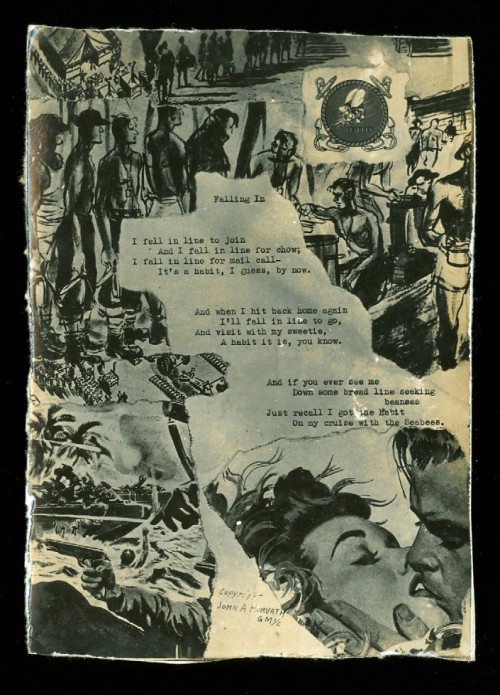 The seller of these three works, Lynnstudios
, says they are snapshot photos from the 1940s, measuring approximately 3 x 4 1/2 inches with "crudely cut borders".
As you can see the artwork is copyrighted by John A Horvath, with a "GM" — perhaps for Gunners Mate? Not sure what the 1/6 is… Or if that is even what it is.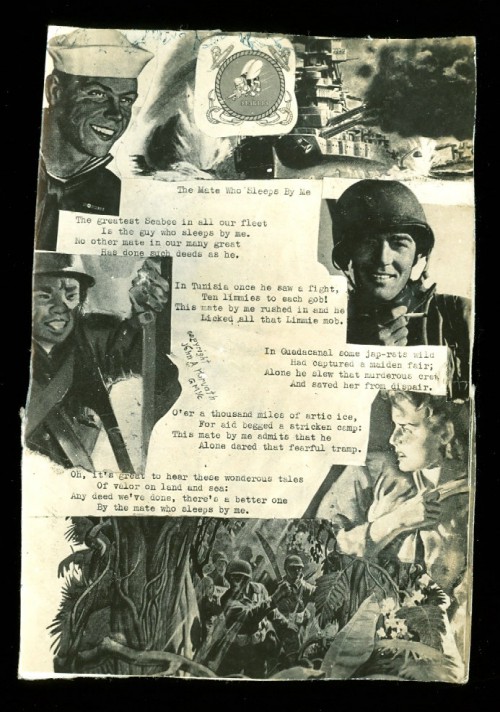 All I could find was this info at Worthpoint mentioning Horvath and what appears to be some of his belongings:
WW II US Navy Seabees lrg lot patch – photos etc.

Purchased from the Estate of a former SEABEE who served in WW II in the Pacific. This is a Seabees large lot which includes an original Seabees patch – has some age soil – see descriptive photos. There is a special 10 photo cards lot included which show the life of Seabees – history of the Seabees, stories, anecdotes, poems and jokes along with some cheesecake, etc copywright 1943 – John Horvath. This 10 photo card lot is VERY unusual with each card beautifully designed. Included is a photo of the 6 th Spec, N.C.B with their motto. There are approx. 20 other photos showing life in the Pacific and some at home– very interesting and unique. Most photos taken from family photo albums of former SEABEE who served in WW II in the Pacific. Most photos are snap shot size, there are also some pictures which appear to be of the Pacific islands natives and villages.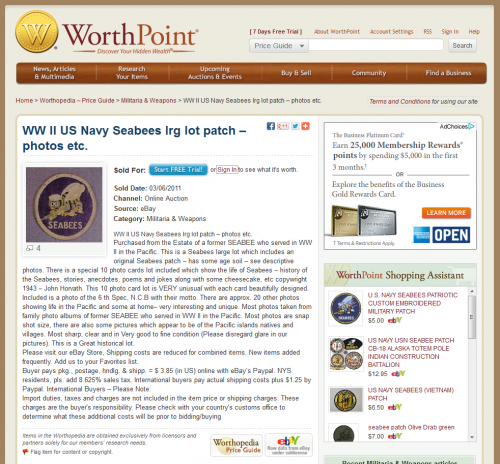 Any info on Horvath, his art, or even more art like this would be greatly appreciated!