We all know comic book art, pinups, and many other art forms exaggerate the human form; especially the female form. However, if you want any sort of realism at all — let alone to avoid complaints about body image, statements that comic book nerds have never seen nude chicks, etc. — check out this illustrated tutorial by Ovens (aka Unconventional oven), of Effort Comics (18+ webcomic):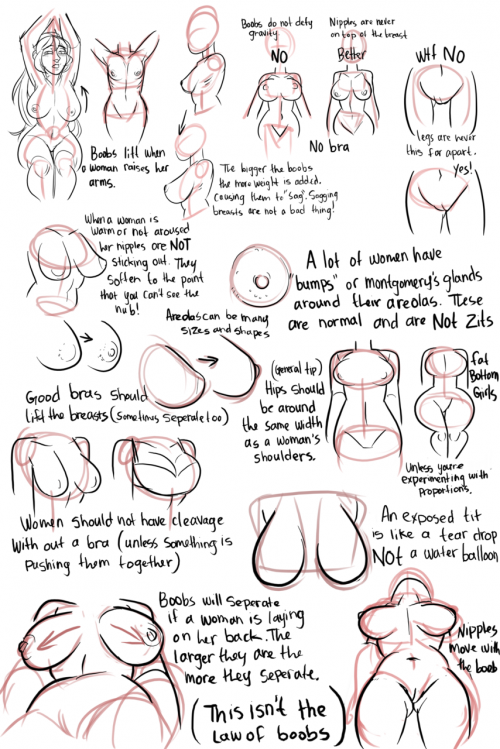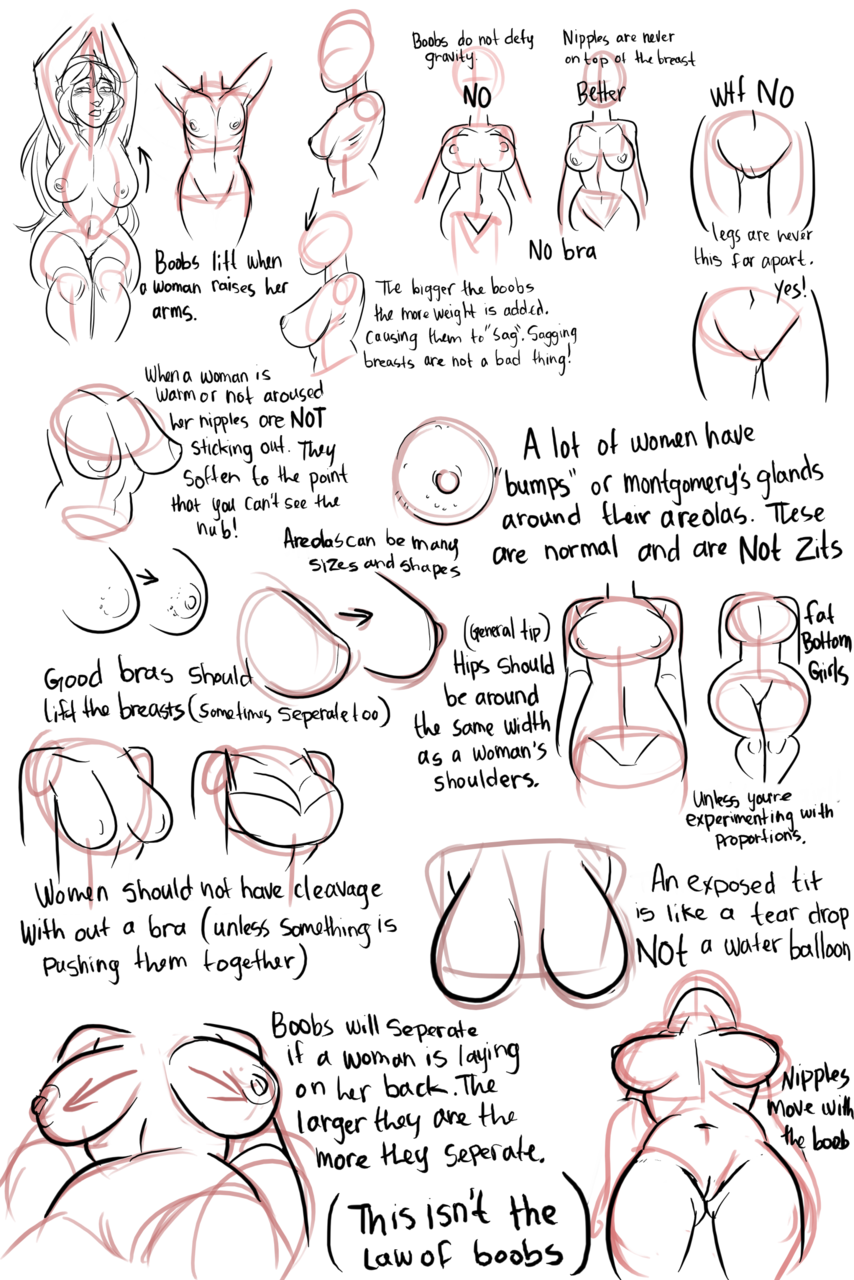 In case you don't have a pair of your own, haven't ever seen naked boobs before, or simply forget about physics, this is an excellent reminder. It also pleases me as it points out that our female finer points move, are affected by position & gravity, may not point at all, and may even sag — all of which is natural and beautiful.
I say, exaggerate away, artists, as long as you get the most simple basics of flesh and physics right.
See also: The seventh in the I Draw the Line series by Tom Nguyen. (Sadly, this archive of the series is sans illustrations.) In his "how to draw boobs" entry, Nguyen provides the ultimate artistic breast advice:
Boobs have a general shape, yes, but keep in mind that they are soft and have weight. Therefore, their shape changes to work with gravity and clothing.