I had these buttons / pinbacks made back in the day — the early days of the gross ineptitude, racism, and misogyny of the political money-grubbing beast that is Newt Gingrich. Sold quite a number of 'em too.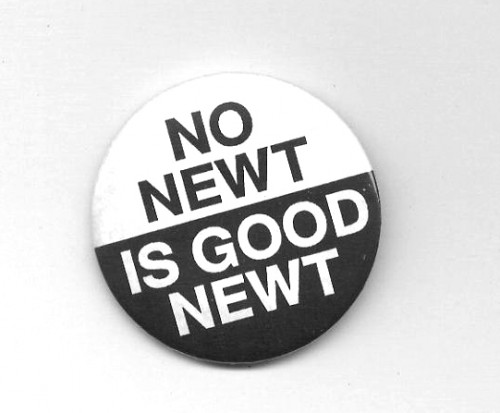 Who knew they'd come back into the necessity of fashion again in 2011?
Then again, we never did quite flush Rush, either.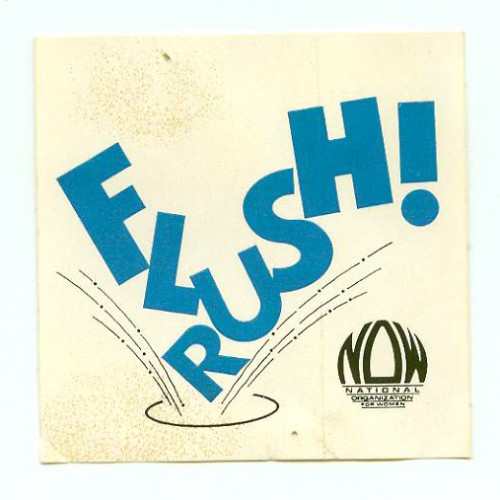 Like those helium poops, they just keep rising to the surface.  Ugh. And *sigh*
Thankfully I collect political items, so I just resurrect them as needed. However depressing that is.  Since Newt is unfortunately back, up to his old crap and more anti gay rights than ever, I'm selling the No Newt buttons again.
I just can't summon the energy to get up on my soapbox and effectively speak (though I am close to a tantrum!), so go read Newt Gingrich Is A Bigot. And then mosey on over to The Maddow Blog for info on Newt— which admittedly has a search fail, so you have to trust Google for help. At least look at Rachel's interview with Newt's sister, Candace Gingrich-Jones.