We've all heard the expression "Children should be seen and not heard", an expression particularly aimed at girls. Well, apparently it was updated in the 1970s to be "Children should be scene and not heard". Enter Exhibit A, a vintage advertisement for Mary Maxim needlecraft kits which features a little girl dressed to complete a festive holiday scene: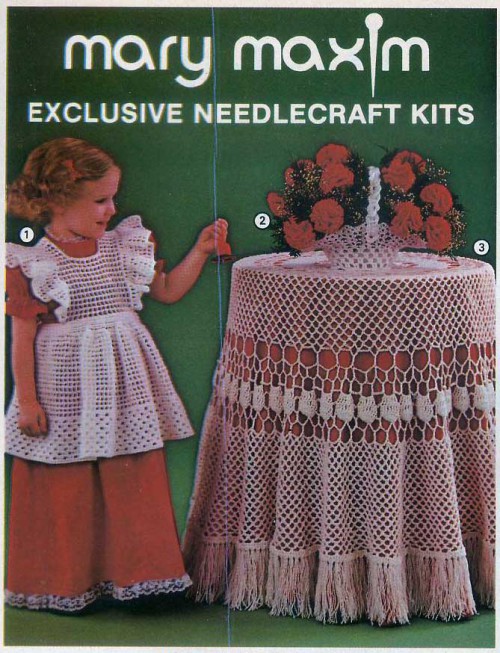 The girl wears a floor-length red dress, much like the table wears a red floor-length tablecloth. Both decorative small female child and small table each wear overlays of fancy white crocheted creations (the Mary Maxim pinafore and tablecloth kits).  If anyone can show me an example of this done to boys or men, please do.
The ad was found in the September 1978 issue of Decorating & Craft Ideas Magazine.