Proof that this look was in fashion for women before there was an American home front and a The War Advertising Council's Women in War Jobs campaign with Rosie the Riveter.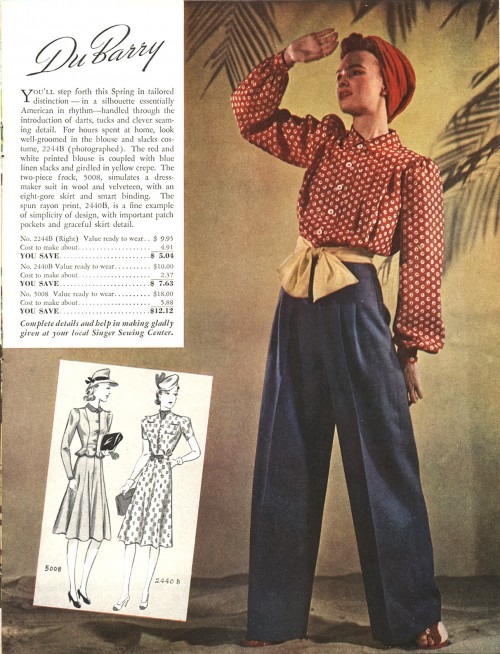 Scanned from New Fashions For You & Your Home, Spring Summer 1940, published by Singer Sewing Machine Company (I've listed it at eBay), this page features patterns by Du Barry
.
More scans from this vintage publication at my Tumblr.