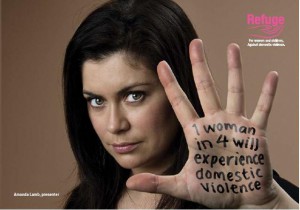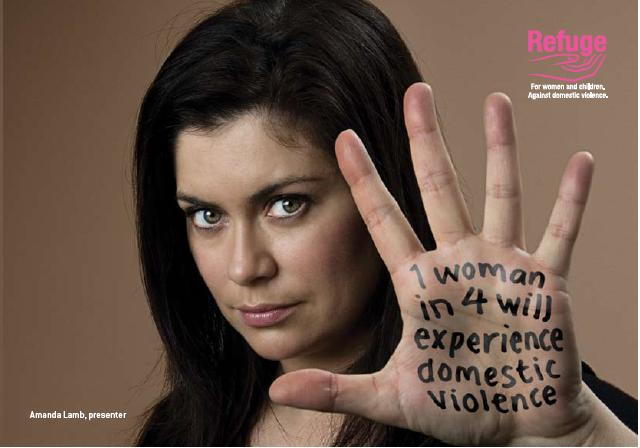 We, as a society, give many permission slips to abusers, excusing their abuse, violence & control with claims of "understandable stressors." Perhaps no category of these permission slips is larger, more pervasive, than the economical permission slips.
Since society is made up of individuals, this is not surprising to me; I've seen the permission slips handed out personally — and in my own life.
When my ex husband, who was convicted of battery, first began his regime of oppression, I talked to others, including my parents, siblings, and friends.
When I complained that he was unrealistic in his expectations (a perfectly clean home with kids, the mandatory shutting of window blinds a specific time every evening, my accounting for every purchase down to each nickel, etc.), I was told to give him a break, "He's got a new family," "There's a new mortgage," "The economy's bad in his industry," etc.
When I expressed fear over his irrational anger (swearing, stomping, yelling, threatening to kill the cat), I was told the same things… And I could do a lot to help his disposition & my situation by doing the little things he asked for, like shutting the blinds at 5:30 and providing him with receipts and my left-over change for every purchase, including a soda pop at the gas station.
It may seem to you like "little things to do." That even if they seem petty or downright silly, they are things I should have done to make him happy — and stop his yelling & stomping & threatening. I did them; I assure you I did. But there are problems with this theory, you see…
For one, my doing what he asked did not make him happy — or even happier. He simply made more lists of things I should be doing, and if I didn't do them (or did them, but stopped doing the other things as well), the yelling & stomping continued. His greed for control grew.
And his power grew too.
I can't say that he knew about my conversations, but he did know I was complying and doing the "fast as I can, Master" dance to please him. And so he knew he could ask for more.
And, boy, did he ask for more.
I mention this not just to point out examples of excuses we automatically give to controlling, abusive people, but to illustrate what happens to the one who is controlled and abused.
It wasn't only that in doing such things I was devalued & debased — what adult, let alone a parent, has to account & atone for buying a soda and lazily dropping the change into her purse — or is forced to shut the window blinds at home for a man who is not there anyway?
It wasn't only that I had more irrational rules to follow & unrealistic things to do for him.
While those things are bad enough by themselves (and if you see yourself, your sister, your friend in such a situation — get help!), probably the worst thing is that I was losing my support system.
With every "silly" complaint I made, I was losing credibility & respect outside my own home; I was the complainer.
Every time someone else that I went to for help told me to "buck up" (which, in reality, was saying, "knuckle under"), I lost my ability to trust them.
As time goes by, these are the things which only widens & deepens your isolation. You, bit by bit & one by one, kill-off your relationships and don't have a support system.
Then, when you are on your own, you only have two voices: His & yours. And you can't trust yours because you were wrong, see — otherwise your family & friends wouldn't have said those things, wouldn't have split…
I know because I lost my ability to trust myself.
I thought I should just "buck up" and "knuckle under" because that's what everyone had said I should do — my own voice needed to shut-up, my own gut was horribly wrong.
So even if you have a person left who is willing to listen to you, you fear your fears will only be heard as whiny complaints… And if that's what they are, complaints & not fears, then you are wrong. You are as wrong & bad & worthless as he treats you — no wonder you have to account for every nickel you spend & be given a time to shut the blinds & stomped at for not reading his mind! Saying anything to anyone else was a giant "I told you so!" — proof that he was right.
So you say less… Say nothing. Until you are bereft of power as you are support (external & internal support systems). The only thing you have is him, and when you're so dependent upon him — you'd better do what he wants.
Giving him excuses, was giving him permission to be so controlling. With each additional permission slip, he was granted more power & control — while I was reduced to nothingness, completely dependent upon him because I was isolated & unable to trust myself.
We need to stop making excuses for abusive behaviors, stop giving them excuses for why they control, stop handing them permission slips for unacceptable actions & belief systems. We need to start believing in the "complaints" and fears of those who are abused, help them stand up for their rights, support them if/when they need to leave, and show the victims that we both hear them and are here for them. We must stop giving control freaks & abusive jerks excuses which are permission slips for continuing their persecution of the very people they profess to love.
Image from Refuge.