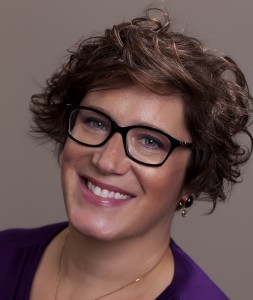 Continuing my talk with Ali Cudby, author of Busted! The FabFoundations Guide To Bras That Fit, Flatter and Feel Fantastic. (Enter to win a signed copy of the book here!)
As a researcher *, I disagree that corsets were as restrictive as the roles women had in society. Because women controlled how tight they laced, could remove stays, etc., there was far more control by the individual over her corset than her culture. Culture has been far more damaging, suffocating, than any corset.
There were actually significant health issues directly tied to corsetry, as well, particularly when the fashions dictated the smallest possible waist. Women did permanent damage to their lungs and even rearranged their internal organs to accommodate corsets! Plus, it was (in my oh-so humble opinion) a lovely turn of phrase…and I love a good turn of phrase. :)
In that sense, women today who are not wearing a properly fitting comfortable bra are doing far worse things to themselves and their bodies than corsets, really. We are imprisoned by the places and times we live in, yes, but our ignorance of our bodies, our bras, is some sort of self-inflicted madness at this point…
Agreed, especially as society is less rigid today and women have much more opportunity to make decisions for themselves about how to dress, especially underneath their clothes.
To that extent, I see your book as a companion piece to the iconic Our Bodies, Ourselves. How can we be the action figures we need to be in our lives without knowing this fundamental functional part of our lives? That question may be rhetorical… (Feel free to comment though!)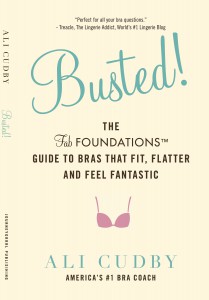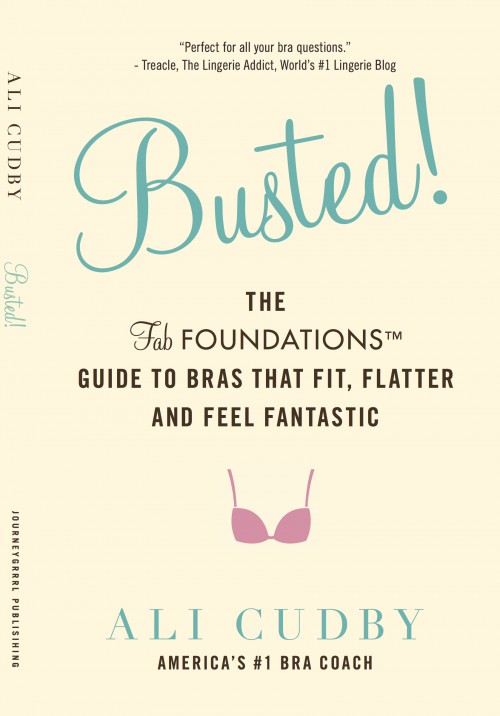 Naturally, I love the idea of being a companion piece to the seminal Our Bodies, Ourselves! When it comes to bras, specifically, the thing I love is how empowered women feel when they figure out how fit works on their bodies. It's fantastic to help a woman feel better in her skin and move past the negative body image messages perpetrated by the media.
I'm glad you mentioned body image messages in the media… Fundamentally, we women think we know our breasts. But we really don't. I think we more about how our breasts are "supposed" to appear, clothed or not, and we certainly have feelings about that… But we really don't know our own breasts, do we? How does this compound the matter of fit?
I don't think I've said that women don't know their own breasts, but women certainly get mixed messages about the role of breasts in society.
No, you didn't say that bit about women not knowing our own breasts; I did. *wink* It seems we don't know as much as we should, or we wouldn't suffer with bras that don't fit!
If you've never been taught how a bra should fit, and you may not even be aware of brands that are designed for your specific body type, it's like trying to hit a moving target with a blindfold on!
In Chapter Two, in Once Upon A Time, When Fit Was A Fairy Tale, you discuss the fairy tale of fit:
Bra fitting can be confusing because there are so many pieces to literally fit together, and it's not something most American women are taught — not at home, in school, or anywhere else. There's no real mechanism for that education. It's not taught in high school health classes. Many mothers overlook the chance to help their daughters get fit correctly, perhaps because they never experienced the benefits of the right fit themselves.
So poor bra fit is literally passed down through the generations!
Historically, speaking, what's to blame for this? How much of women's ignorance to the issues of bra fit are our fault? How much do we, must we, hold others accountable for? How do we take back our breasts, our health, our lives? Is there anything we can do at the consumer level?
I think economics and the bottom-line thinking that has been so pervasive in America is the culprit. Customer service has left the building in a lot of areas of the department store (except the men's suit department…hmmm).
The good news is that I see a swing of the pendulum in the opposite direction. There are an increasing number of fit-based boutiques out there. Right now, most of them cater to the high end of the market, but it could be a beginning of a movement. I'd like to think so, at least! The product is there, the message is getting out…so I'm optimistic about the direction this industry is going.
We've all heard (and quite possibly ignored) the percentages of women who are not wearing a properly fitting bra; what does this percentage mean in terms of number of women?
The numbers are staggering. Between 80-100 million American women spend several billion dollars each year on bras that don't fit and cause them physical and emotional harm!
And that's just women over the age of 18 — the youngest group of women are actually most likely to wear bras that don't fit.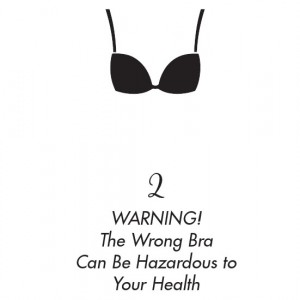 I know you're not a doctor; and neither am I, but I'd guess this phenomenon of poor fitting bras and the increase of medications for depression, anxiety, aches and pains, lethargy, et al. is likely related. My readers might think I exaggerate — do you have any comments on the links between poor fitting bras and the things that ail us?
I know that women who have gotten fitted report that they no longer have daily headaches, shoulder aches and back pain. They stand taller and feel better — both physically and emotionally. I know that was true for me, and my experience is what led to me writing this book.
To say that proper bra fit can be life-changing may sound overblown to some, but I've seen it happen way too many times to question the phenomenon!
The reason I find your work, your book, so amazing is that women spend how many hours a day in their bras? I mean, even if we take them off the second we can, it's a lot of hours to be miserable! Like that seminal feminist work, Busted! is based on the principal that we can be instruments of change — for ourselves, personally, and for society itself. In order to do that, we need to be educated. Did you have any idea when you began your work as a bra coach that you'd be writing such a book? Did the connections between bras and health, society, etc. surprise you?
First off, thanks! I really appreciate it. My work has evolved very organically. It started with my own moment of realization, when I found pretty bras that fit and were comfortable. I started talking to my friends about my discoveries and began helping them. Then friends started bringing friends, and the seeds of my fit methodology began to gel, and I started talking to industry experts and blogging about my experiences. The more I learned, the more I realized how pervasive this issue is, both from a comfort standpoint and also that connection to self-image so many women face.
Bra coaching goes way beyond bras — it goes to the core of how we carry ourselves as women. I didn't expect that, and every time I hear back from someone who has benefitted from my fit methodology, it's incredibly fulfilling. Helping women feel better about themselves is rewarding on so many levels.
Is this an American problem; are things better in the UK or elsewhere?
Culturally, women from the European countries seem to value buying fewer items of better quality more than in the US. And in the UK there is a wider array of product available in more places, it's just easier to find stores that carry a variety of sizes. But availability of product doesn't necessarily translate into excellence of fit. Fit is a challenge worldwide, simply because there are so few standards for sizing within the industry.
I would love to see American women placing more value on finding a quality garment that fits, versus going for the least expensive, or only buying on promotion.
Since you work with bra designers and other in the manufacturing industry I have to ask, how much of the problems regarding limited bra sizes begin there? Or is it the retailers who are the biggest problem?
I think there's a ton of great product out there in a huge range of sizes – like I've said, 28AAA through 56N. The challenge is finding what works for you.
There are real issues for retailers when it comes to stocking that wide range of products, the amount of inventory required is mind-boggling. So (as with most things in life) it's more complicated than it seems and I honestly believe that most manufacturers and retailers want their customers to be thrilled with their purchases.
Rather than focus on the inherent problems, I see a great opportunity for women — own the solution by understanding fit on your own body and finding the products that work for you, either in local stores or online. It's very empowering!
Now go forth, ladies, empower yourselves with Busted!
Further reading: Another interview with Ali Cudby at A Slip Of A Girl.
* In fairness to Ali, and for clarification for you readers, I should note the following. Ali and I had a bit more of a discussion about corsets and history. She is operating off the more generally accepted wisdom about corsets, yet when I proffered her my research (What If Everything You Knew About The Corset Was Wrong?, Corsets Are Too Sexy?, Corsets Bound To Stay Suffrage), she not only read the posts but called them "fascinating!" We happily agreed to the following: Corsets, while restrictive, may not have been AS restrictive as women's roles in society. That is probably more than a humble research obsessed feminist historical blogger can really ask for.