Once Snip.It pulled the plug on the content curation site, thereby pulling the rug out from under the feet of content curators like myself, I began speaking with the fine folks at Scoop.It.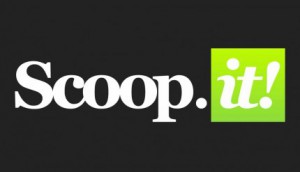 As always, Community Manager Ally Greer was there with more than kind, supportive words but with some action too. Thanks to her, and the other responsive folks at Scoop.It, there will be some great news coming from my now favorite curation site soon. (Hint: They are working on a way for the exported Snip.It file to be uploaded to Scoop.It; details to follow, so stay tuned!)
Meanwhile, I wanted to talk about why why many had not been using the site – like myself, had not been as dedicated to Scoop.It. After all, while many are scrambling to move their online curation, the same reasons why they hadn't used Scoop.It before may very well still apply, right? And what better way to discuss this than with Guillaume Decugis, Co-founder and CEO of Scoop.It.
Thanks so much for making the time to discuss this with me, Guillaume.
Decugis: Thank you for giving us this opportunity to communicate with you as we try to find Snip.it users a solution to migrate their topics to Scoop.it.
You might not feel that way after I shoot some hard questions at you! Here's the first one:
The problem, comparatively, with Scoop.It vs. Snip.It, was the limited number of collections or topics. Many of us had 20 or more collections, and even the business plan has a limit of 15. Can you explain Scoop.It's reasoning for limiting the number of topics?
Decugis: In the very early phases of Scoop.it private beta, we were confronted with a very simple problem: some people were doing domain squatting on Scoop.it urls without actually using them to curate content. Scoop.it topic urls are unique and it works really well with our topic-centric model: we're not just about curating content but we also strongly believe that we offer better discovery capabilities to our users by having this model where you curate, discover and follow topics. Making urls unique encourages users to be specific on the niches they cover. So preventing domain squatting was one pragmatic reason to implement topic limitation.
What we discovered since then is that even though we fully understand that some people might want to do more than these limits, this limitation actually forced them to focus on what they felt was essential — one of the objectives of content curation. Content curation in general, and Scoop.it in particular, is biased towards quality vs. quantity after all. We're not saying you can't have both, and there are exceptions, but so far the scheme has been working pretty well even though that's of course something we might revisit at some point.
Of course, paying is also a concern. We obviously feel the pain of "free that can go away" (despite millions of dollars Yahoo! paid), but paid service sites also disappear… Can we be assured Scoop.It won't vanish? Or at least not in a matter of minutes, without warning?
Decugis: First of all, we're not forcing anyone to pay: Scoop.it is a free service and will always remain free. Free users are very valuable to us as they help the Scoop.it brand awareness by bringing qualified traffic to the platform. Thanks to them we grew from 0 to 7 million monthly since our launch. So everyone is welcome to use Scoop.it as much as they want for free. Premium plans are here to add value to professionals who want more from Scoop.it or businesses and companies who want to use content curation as part of their content strategy.
No company can ever say "we'll be here forever". However, I think free Web services without any implemented business models are likely to be much more vulnerable which is why it's been very important to us to launch Scoop.it publicly only until we had a good idea what our business model would be. We had close to a year of private beta (yes, we took our time…) but this was very important to us to understand how the balance between free and paying users would work, what people or businesses would be ready to pay for and at what price. We can't say the current model is perfect, nor that there won't be any changes. But a bit more than 1 year after our public launch, we're very happy with the revenue we're generating, the number and growth rate of our paying customers and, more importantly, their strong loyalty to their premium plans and the low churn rate we're observing. In the long run, profitability is the only thing that can guarantee any company's survival and while growth has been our main focus, having a sound business model has been one of our other priorities from day 1.
The last thing I want to say about this is that we view Scoop.it as an open platform: we offer multiple interfaces with social networks but also blog platforms like WordPress or Tumblr as well as RSS feeds and an open API. This provides multiple export capabilities for our users' curated content and we'll enable even more in the future. We think the value we build as a company is in our active and growing community – not in locking up our users in a proprietary platform.
I know beggars can't be choosers, but is there a way former Snip.it folks could get a discount on Scoop.it services?
Decugis: Though we're happy for Ramy and the team at Snip.it and wish them the best in their integration with Yahoo!, we feel sad about the Snip.it service shutting down. We didn't plan to do anything specific, but some Snip.it users like yourself have asked us whether they could import their Snip.it collections to Scoop.it and we're investigating that. We don't plan to offer a discount on Scoop.it premium plans, but we're looking at what we can do to welcome Snip.it users who want to join our community while obviously being fair to our existing users. Stay tuned.
I can't thank you enough for your time, Guillaume. Hopefully this will address the concerns and potential fears of people who are considering using Scoop.it.
As for me, my final thoughts are this: Scoop.It may be forcing us all to limit or tighten up our topics of interest (which does have both its pluses and minuses), even when you pay to play — but they've always had their strong points that can't be refuted.
One, they've always had the best means of connecting and disseminating curated content to social media sites and blogs.
Two, they've always had the best method of suggesting content to a curator. In fact, they may be the only curation site to offer that option — which has proven to draw in members who may not even curate, but read and watch. Turning lurking subscribers into participating, engaged members is not to be undervalued.
Three, as you can see with this interview, the folks at Scoop.it are readily available to discuss issues, concerns, and suggestions.
As Guillaume Decugis and I have both said, stay tuned!