Maybe you don't want to call it a "war on women". Maybe you find the word "war" to be over-the-top, despite the facts regarding bombings, shootings, rape, and other violent attacks against women, including the places where they seek access to medical care. Perhaps you just don't think that violence is enough to be called a "war". But what about when you factor in the legislative bombs aimed directly at women here in the USA?
Legislating against women's rights is at the center of politics. In the past three years, state legislatures in the US have enacted a record-setting 205 restrictions on women's reproductive rights. That exceeds the total number of such restrictions enacted during the entire previous decade — and that last decade was no small potatoes either. Between 2001 and 2010, states passed 189 abortion restrictions. (Data from a Guttmacher Institute report.)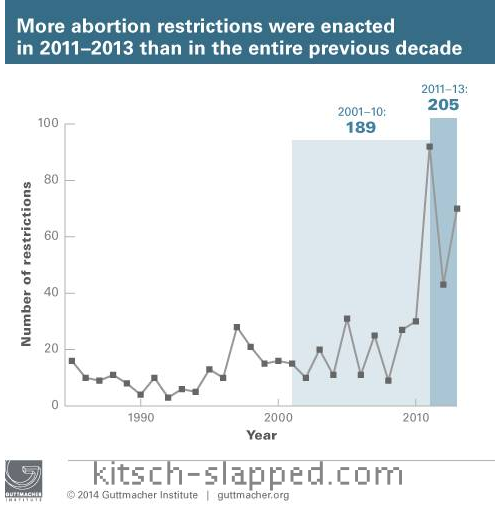 Legislating against women's rights is so popular right now, that one candidate for congress in Virginia, Richard Black, thinks that marital rape should be legal again, like it was in 1965, and that military rape is "as predictable as human nature". That says a lot about his nature. And a lot more about a society in which someone espousing such beliefs can run for office.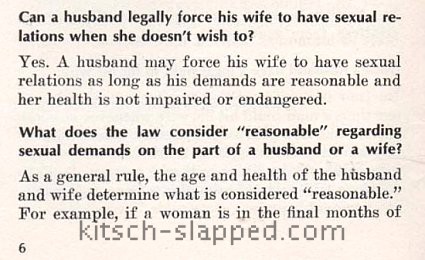 Maybe 1965 isn't so far back that we need a stone tablet to mark the date, but we sure are moving backwards.
And all this while, from 2006 to 2011, Medicaid was paying $175 million for 473,620 claims for penis pumps — you know, so men can have sex. Sex that maybe their spouses didn't want to have. Sex that maybe resulted in unwanted pregnancies, because, you know, birth control isn't always an option. It's a limited option with many private insurance companies and with Medicare. And it's even less likely that your insurance or Medicare will cover an abortion. But let's just be glad that men not only have the right to those erections but the access to medical help to force those erections too.  Isn't it nice to know that men are all about standing up for themselves?