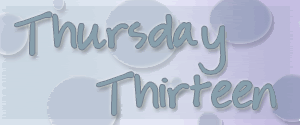 Funny and wise tips found on Twitter:
marceldavis #nottosayonfirstdate I love you
RyanDenyse #nottosayonfirstdate my ex cheated on me and gave me a STD
SecretSiren I'm sorry if I seem nervous. I don't usually date outside the family #nottosayonfirstdate
rauldg DAMN YOUR MOM IS HOT #nottosayonfirstdate
Koolmojay #nottosayonfirstdate "Can i borrow $20?"
Thisrespekwear #nottosayonfirstdate my curfew is at 10pm
tejas74 How much do you weigh. And im not asking becuase you look fat its jthe sex swing in the bedroom is only rated to 160lbs #NotToSayOnFirstDate
PurestEmotion #nottosayonfirstdate I have commitment issues.
InkPanther Can you believe minorities and women get to VOTE??? Crazy right? #NotToSayOnFirstDate
vickypinheiro #nottosayonfirstdate do you wanna go see New Moon ?
unclesean I love this restaurant. My dates seem to cry a lot here but the restaurant itself is great.
iheartyou_ #nottosayonfirstdate i'm just waiting on my test results for my chlamydia test.
SpongeBreezy #nottosayonfirstdate you know if you order lobster or steak or anythin over $10 I automatically get to f*** u for 3 months right?
PS You can hook-up with me on Twitter: @UnderarmStick.

Get the Thursday Thirteen code here!