I can only tolerate so much. And "Vintage Sexy Women Sanitary belt Panties Lingerie" goes past that place.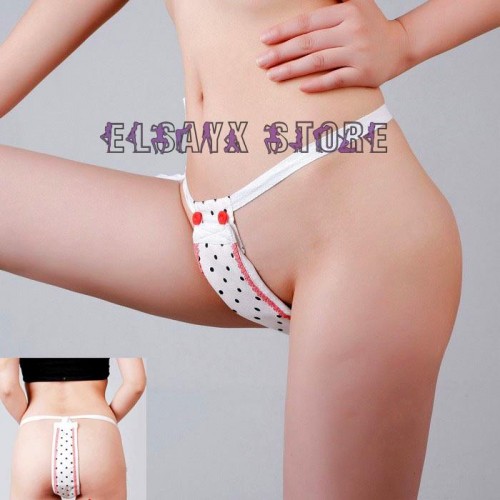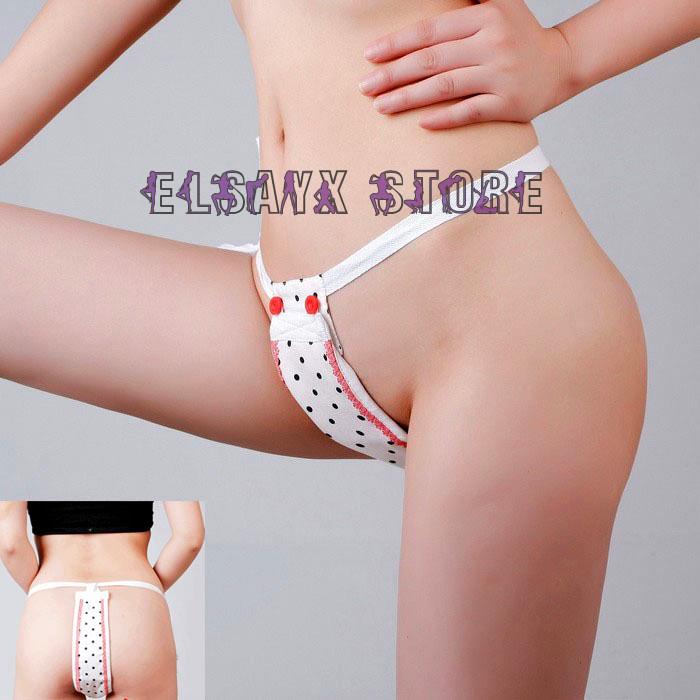 Do you still remember the sanitary belt from last century, which was only used for women monthly period, now we have them in new design, some of them are with pure cotton material inside, some are made with rubber inside…. please see below for the difference

You can also put them on as sanitary belt by place sanitary pads on, but more important, they are new underwears making you sexier and more special. just image it!!

1. Condition:100% new, never been wron
2. Size: one size fits more with the straps
belt length:around 17.0″, width: around3.0″ .
3. Color: show as the picture.
4. Packing: simple plastic bag, then packed in dark grey bag when shipment is made to keep private.
Hey, these garments come from China
, so I'll excuse the English as a second language issues — but the garment itself? No way.
I realize there's a sexual fetish about everything, including menstruation, but really, so in your face about it? Really?!
The old sanitary pads that were worn with sanitary belts were like bricks. I know. I'm old enough to have seen them. First, in that grade school girls only "changing bodies" talk in the gym. And, yup, those thick brick sanitary napkins were on store shelves too. Mom warned me about them, and I, when I reached that special time, opted for the modern marvel of sanitary pads which were both thinner and had adhesive on the underside so they stayed in place in your panties. Even then, I quickly switched sides and became a "cork girl."
"Corks," that's what we called tampons around our house; it was corks or pads. No one opted for bricks, though I'm sure they were still available. On store shelves then too. After all, you can still find them today at hospitals and stuff, so someone is making them, selling them.
Now that I've already digressed…
Here's a horrifying truth from my young womanhood: When my sister, mother, or I had "the curse," we had to remove our sanitary paper product, wrap it thrice in toilet paper, place it neatly into a small paper lunch bag (kept in supply neatly in the cabinet under the bathroom sink), close the paper bag by folding down the top three times, then carry the whole thing out to the garage — immediately. How's that for communicating the evils of bodily female functions?
One tradition I did not hand down to my daughters.
Anyway, back to the "sexy sanitary belts." Elastic strips are not sexy, or comfortable. Hell, that's why I hate thongs. Adding areas for storing menstrual flow is not sexy. I repeat: not sexy.
I'm not saying women should be ashamed of their monthly cycles (say by removing all signs of it from the household asap). Or that women should feel uncomfortable about using pads rather than corks (that's just my personal preference). And yeah, you have my permission to love and lust the periods and products of your periods; to each their own includes kink and fetishes. But to market sanitary belts as sexy panties is to clearly not understand what is generally sexy, what the general human population will respond to as sexy, or why people would enjoy this particular kink.
The whole thing shows a lack of understanding about marketing as deep and vast as the complete lack of understanding of taboos as turn-ons.
That is unforgivable.
And the Christmas tree lights border around the whole page?! Oh, gawd, puh-leeze give me a toaster or appliance instead. I know that small appliances are no-nos as gifts for a woman, especially from her spouse or lover, but now that these "sexy sanitary belts" are an option… Well, honey, you have my permission to get me a toaster. No, make that a mixer; I do have a fetish for those.
However, you can buy these sexy sanitary belts for men and women here.